Cerro Azul, Panama's Best kept secret!🤫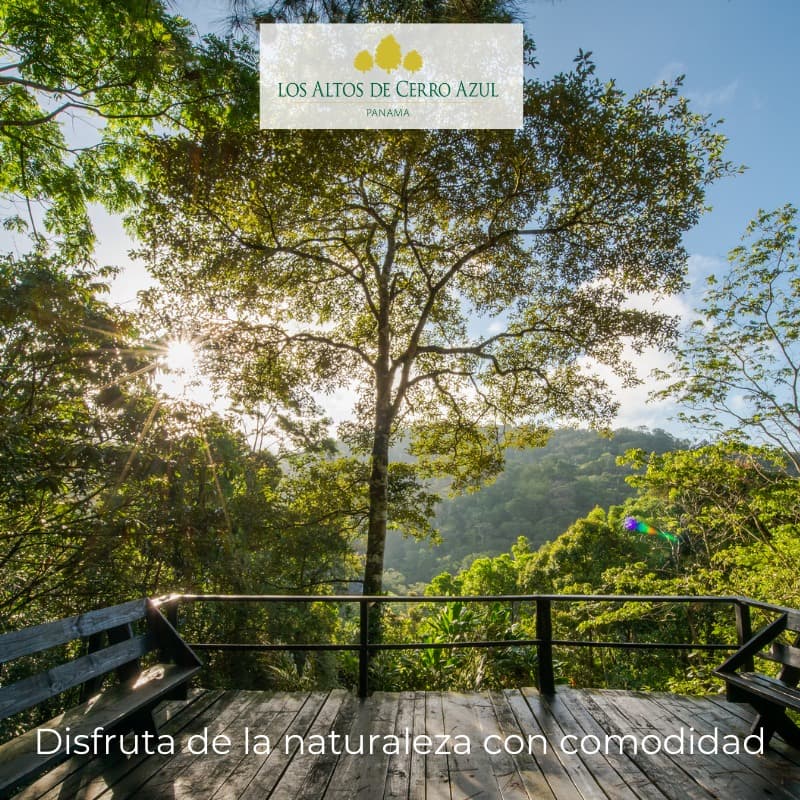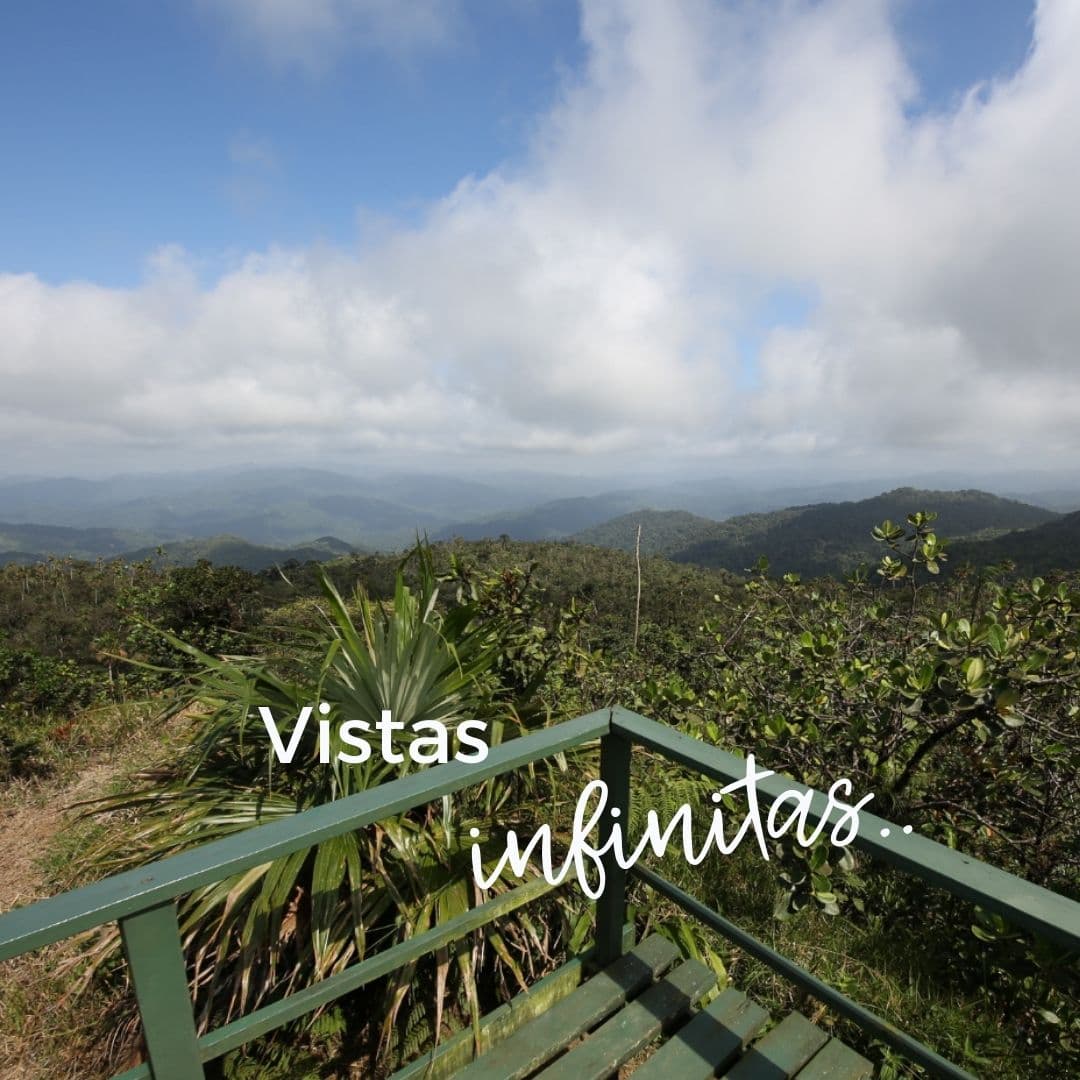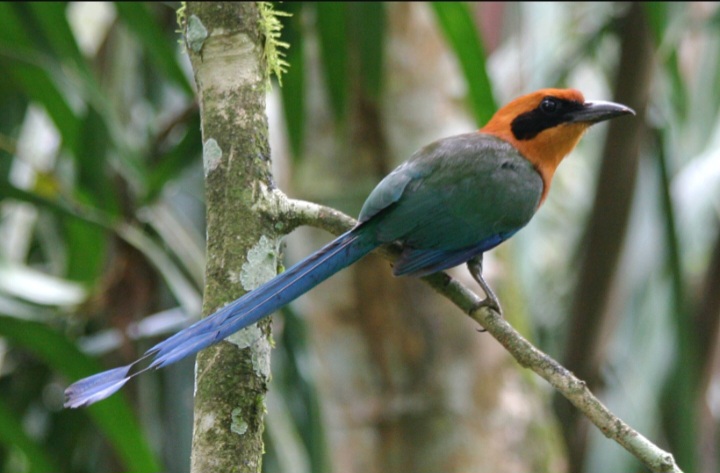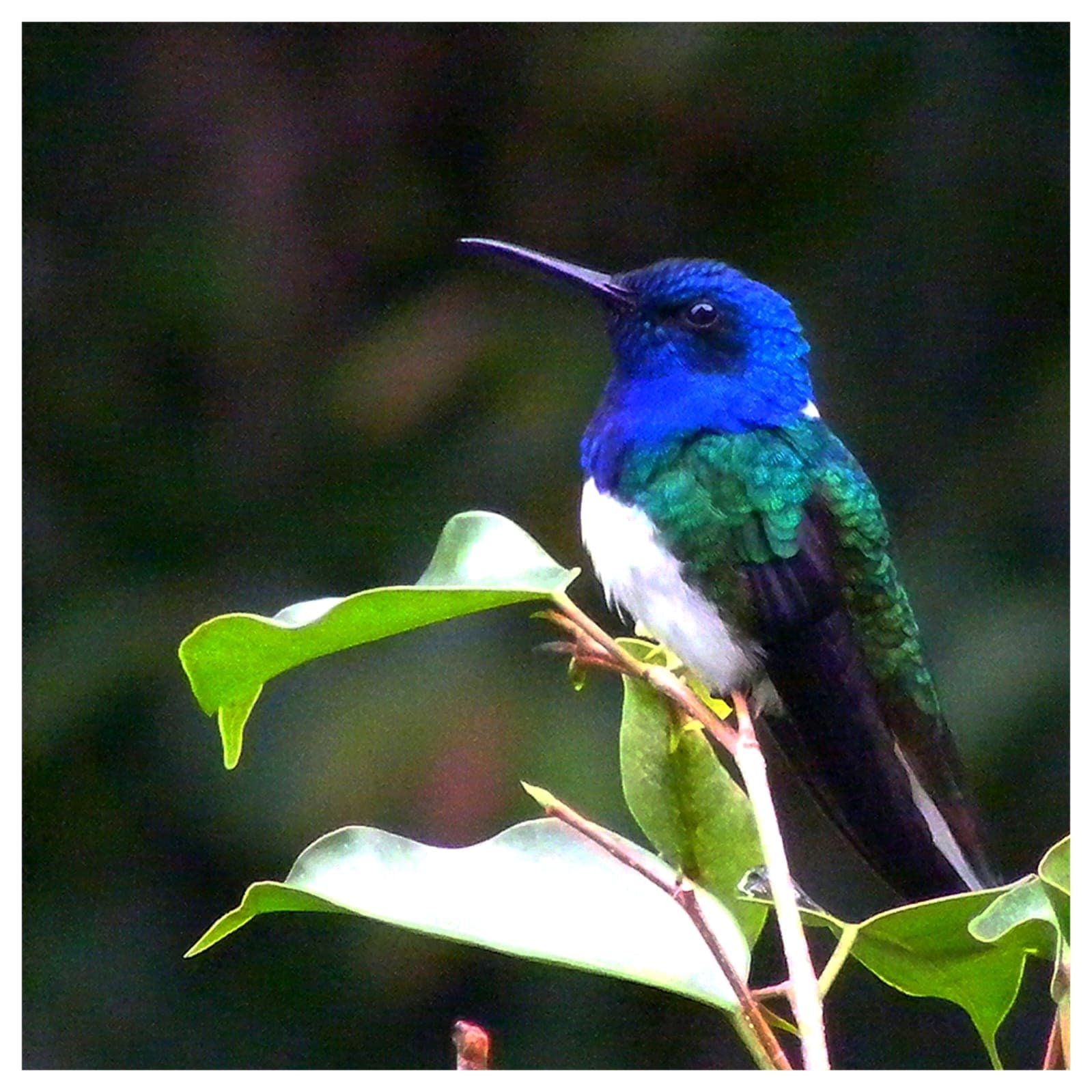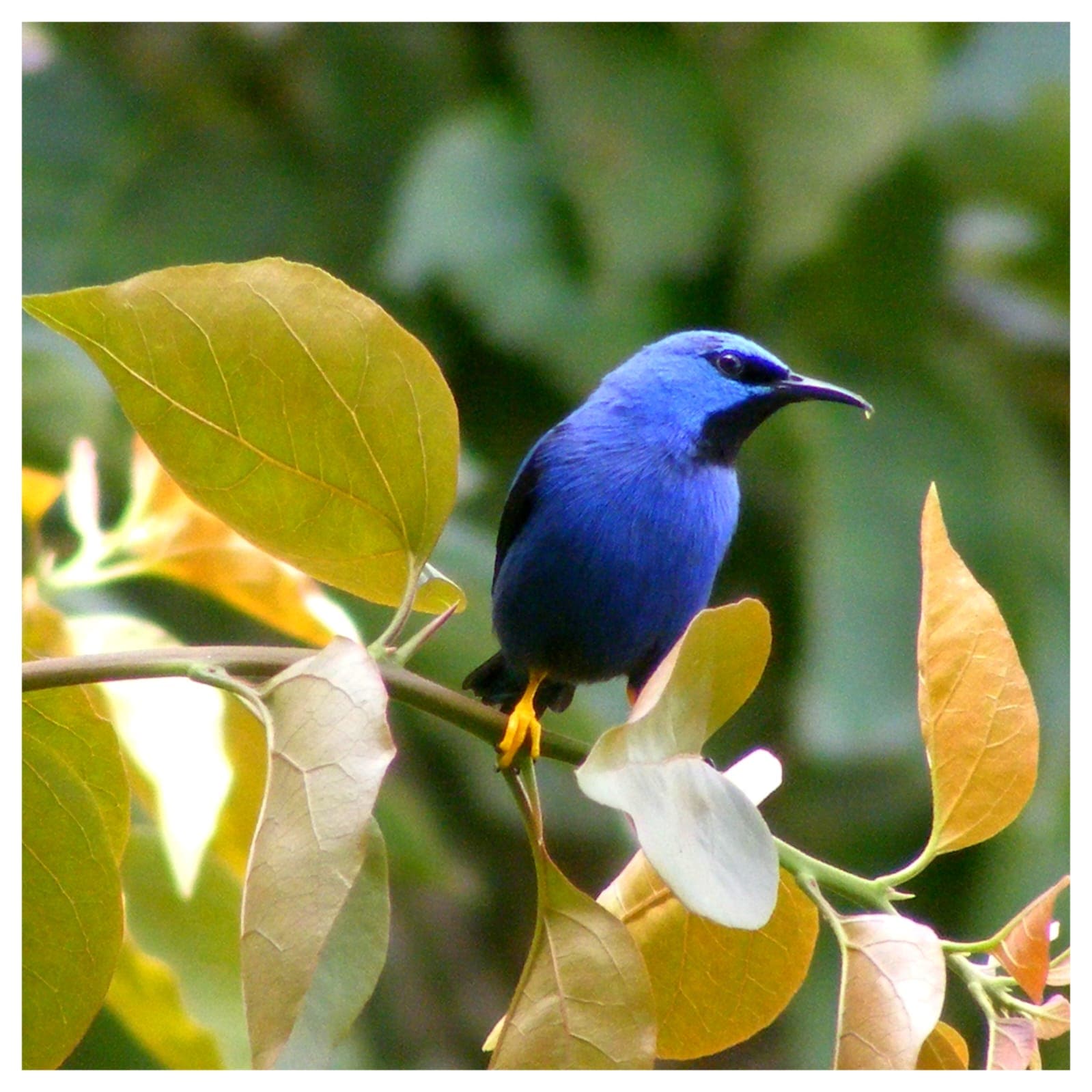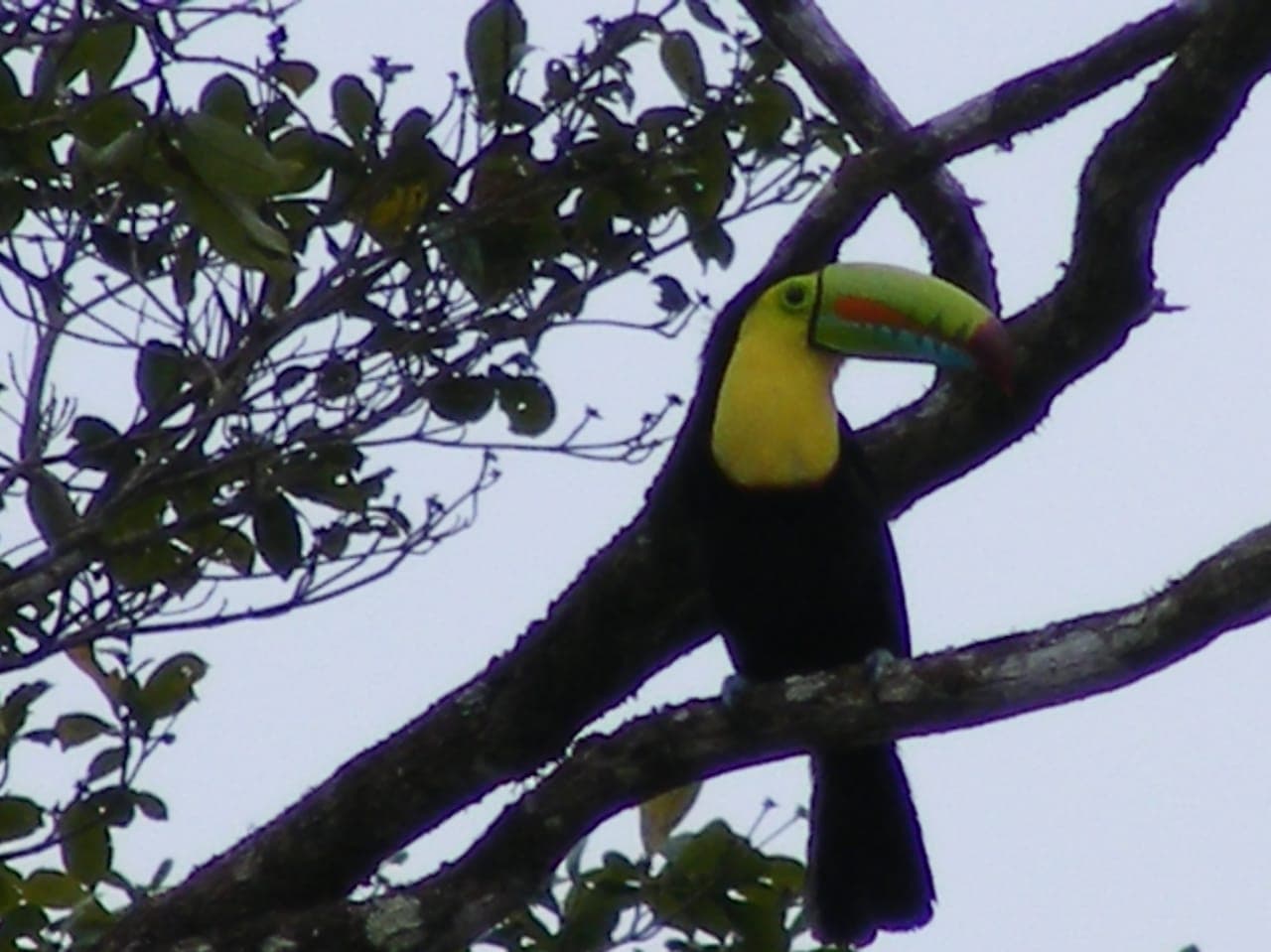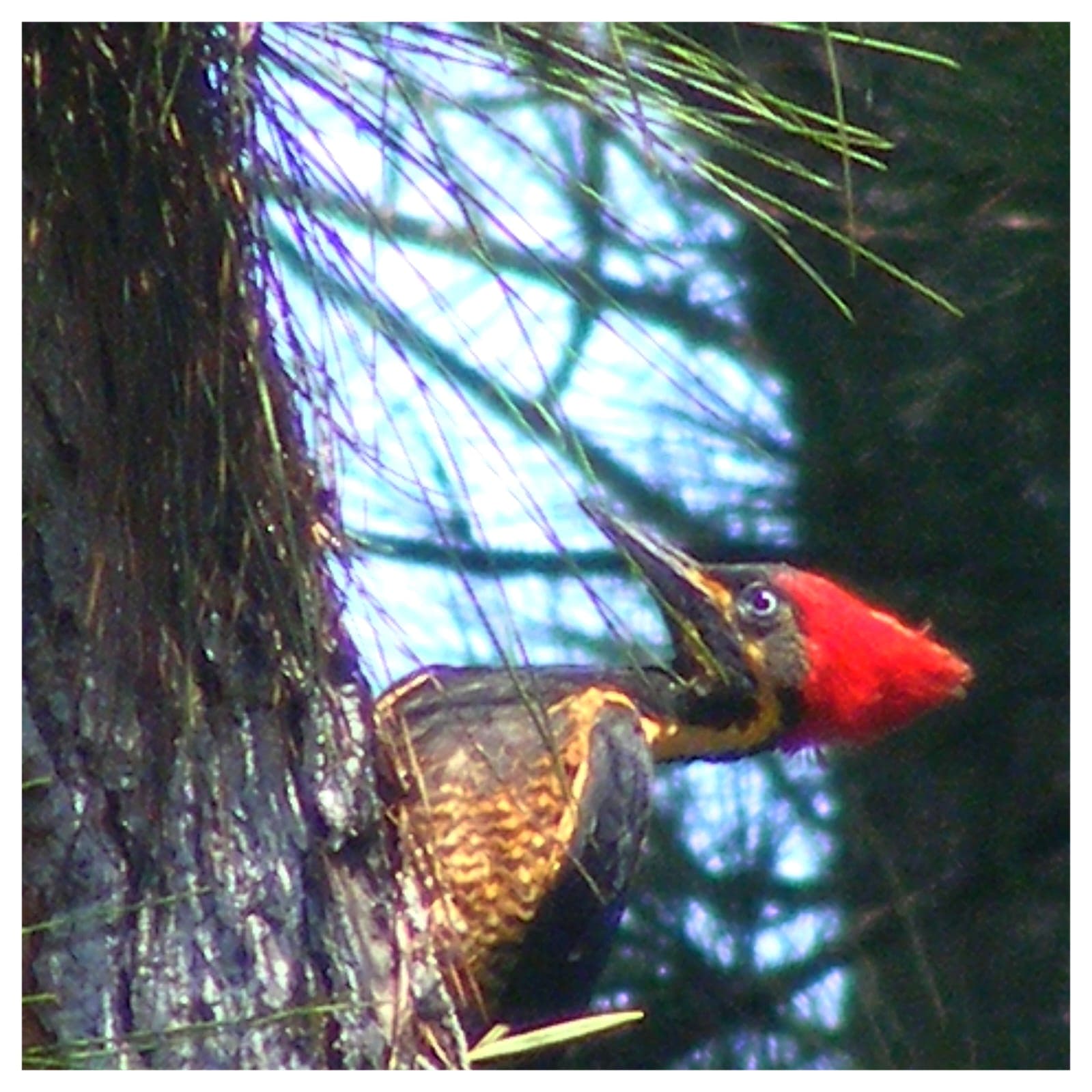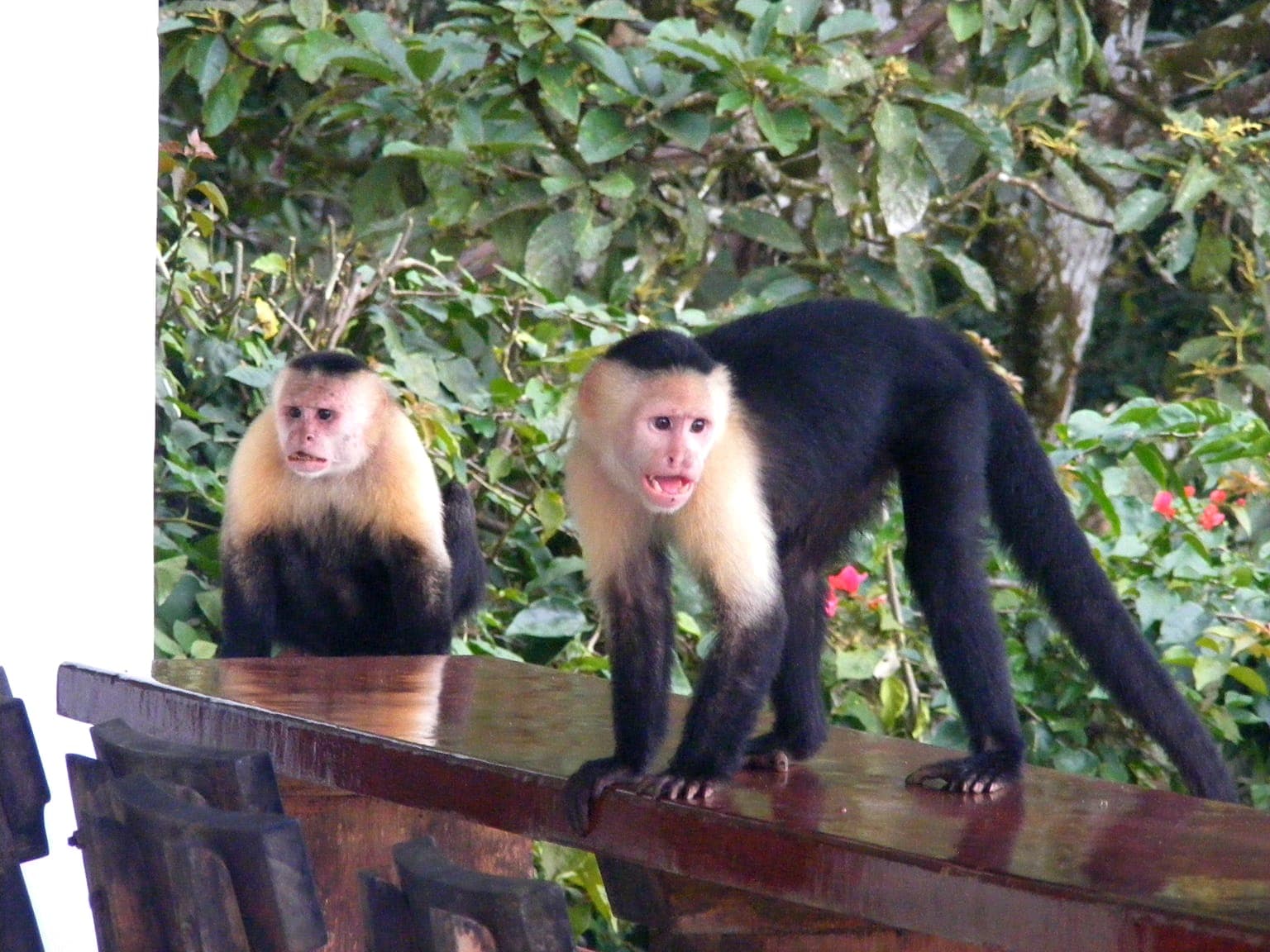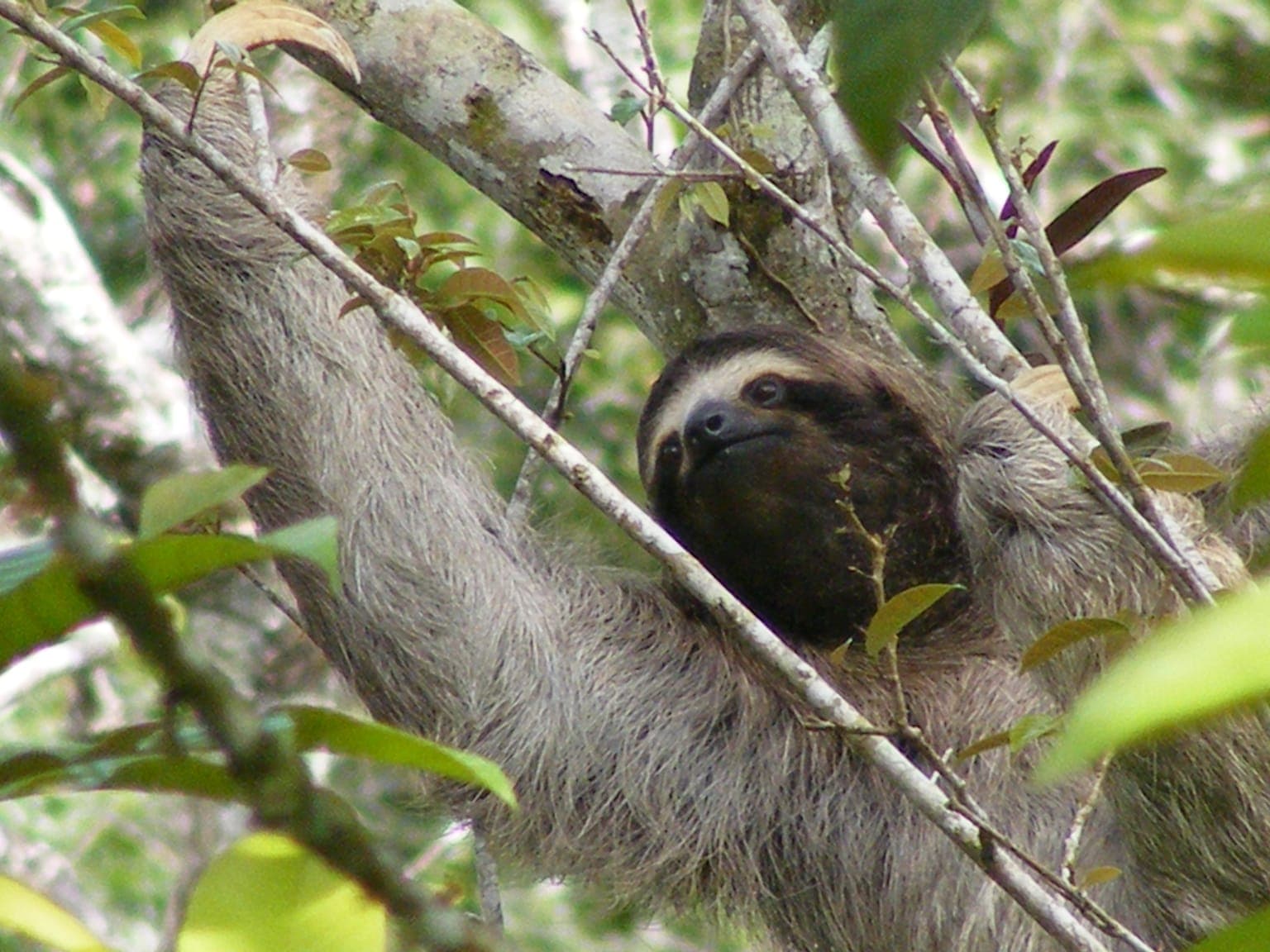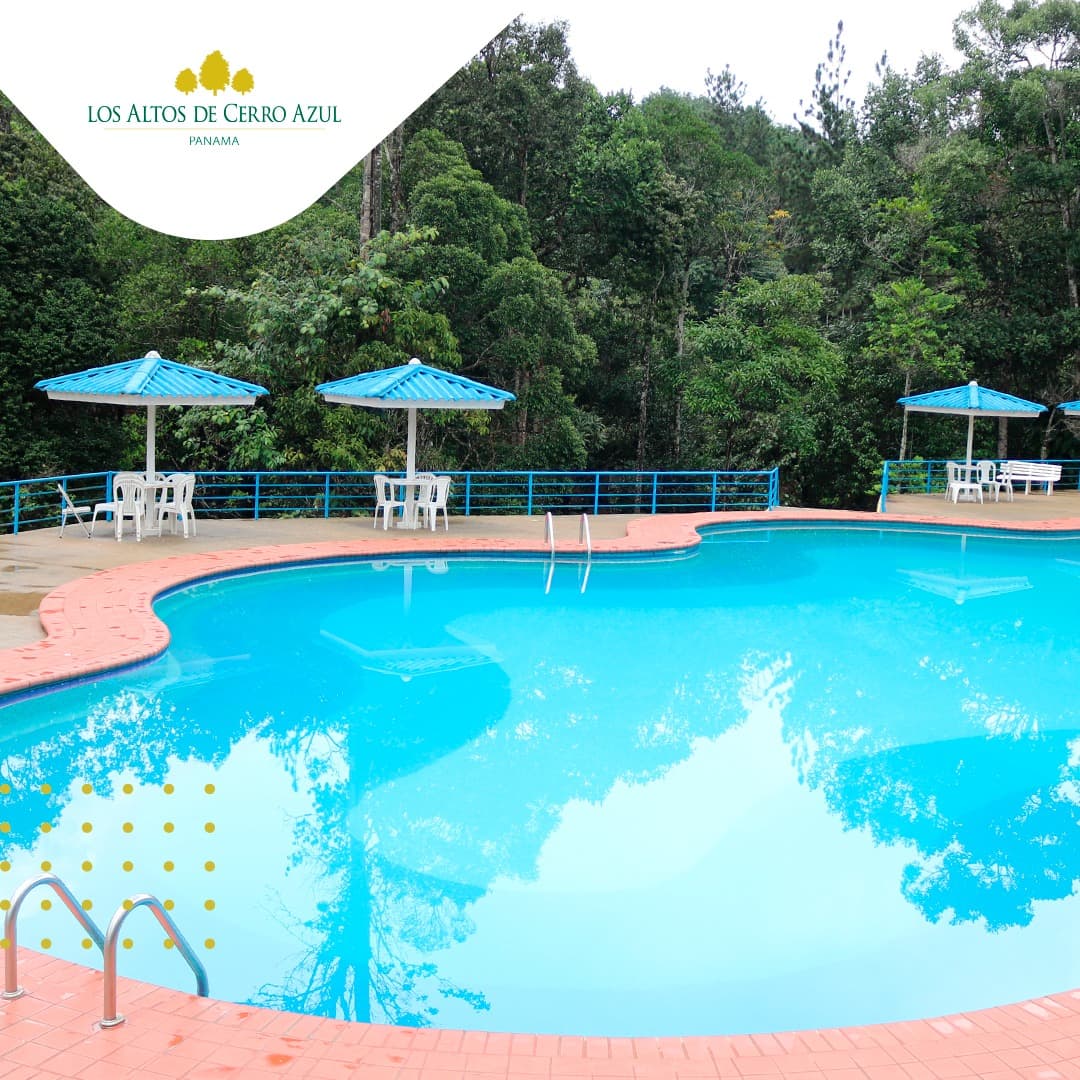 🌿 Español - Exquisitas Vacaciones en la Selva:
Si eres un amante de la naturaleza como yo, Cerro Azul es un paraíso absoluto. Me encanta explorar las densas selvas, caminar por senderos exuberantes y descubrir cascadas escondidas. Este lugar es perfecto para rejuvenecer la mente, el cuerpo y el alma.
🎋Jungle Getaways🎋
Cerro Azul, a nature lover's paradise. Explore jungles, hike lush trails, discover hidden waterfalls. Perfect for rejuvenation. Villa La Vista offers ultimate serenity. Disconnect from the world, reconnect with yourself. Whether for adventure, relaxation, or a peaceful getaway, this is the place to be.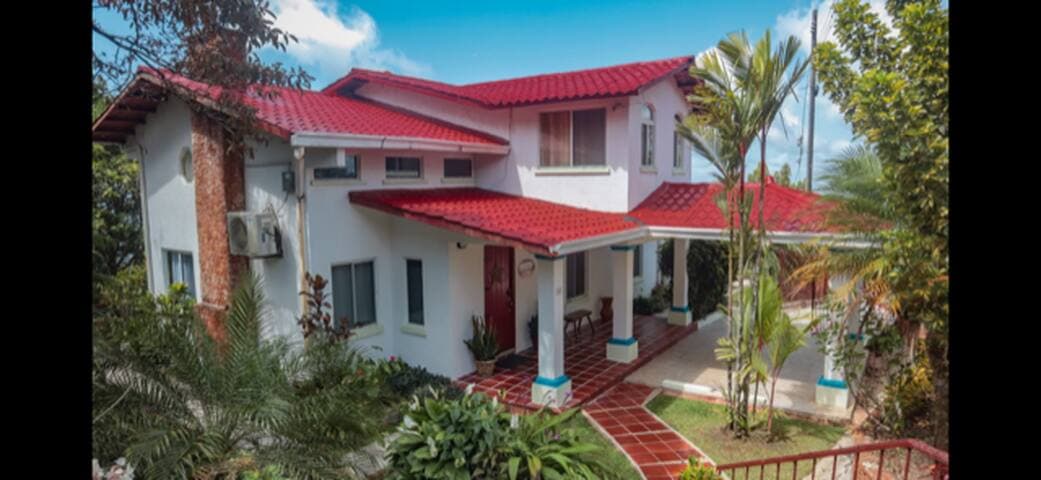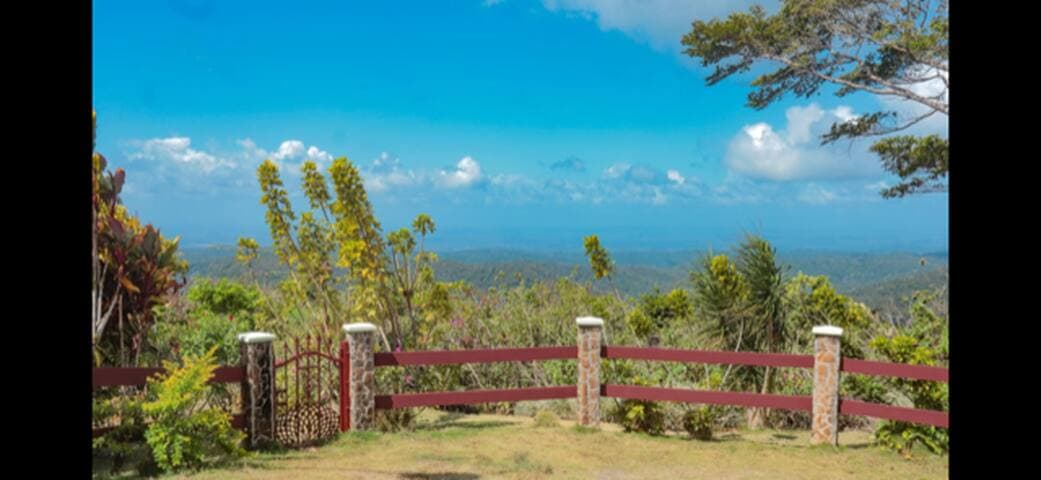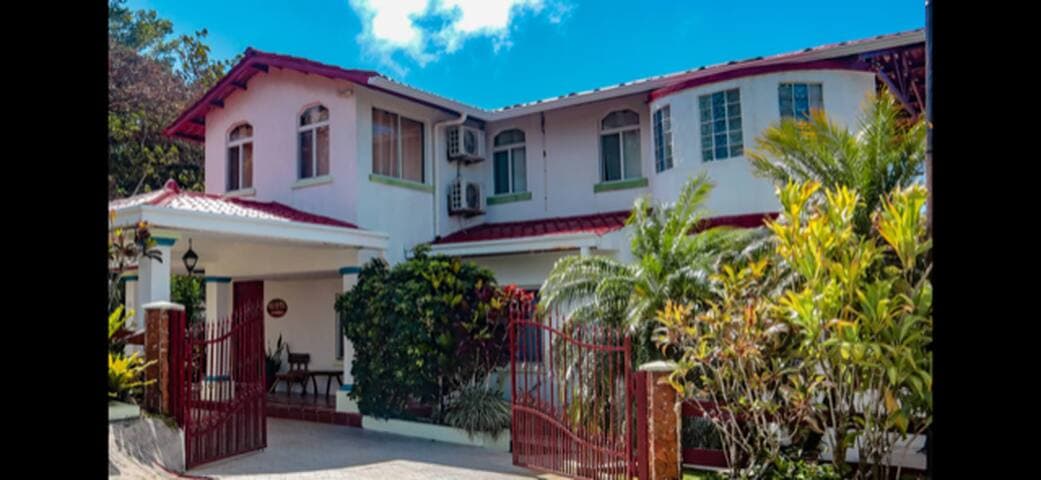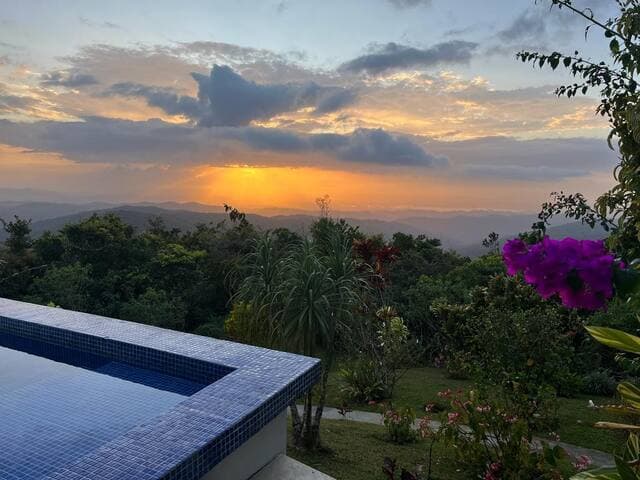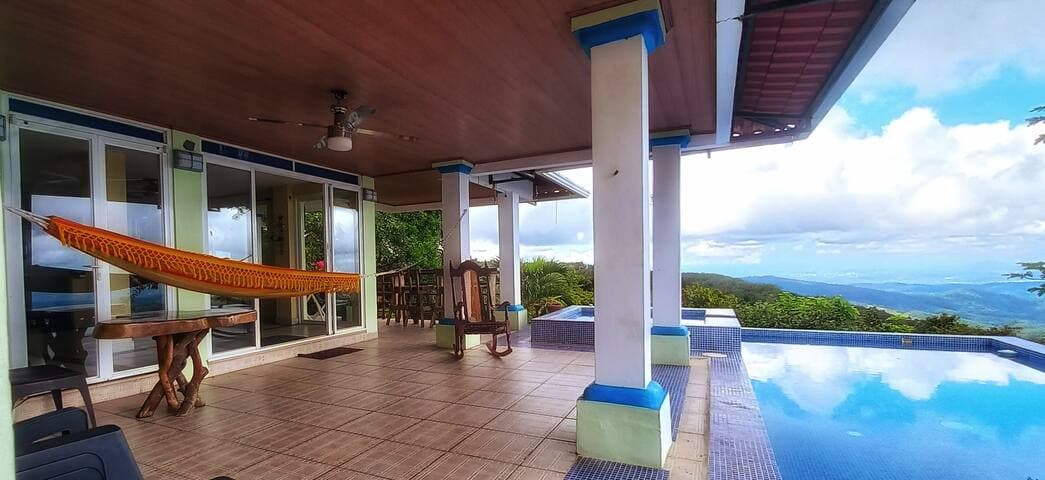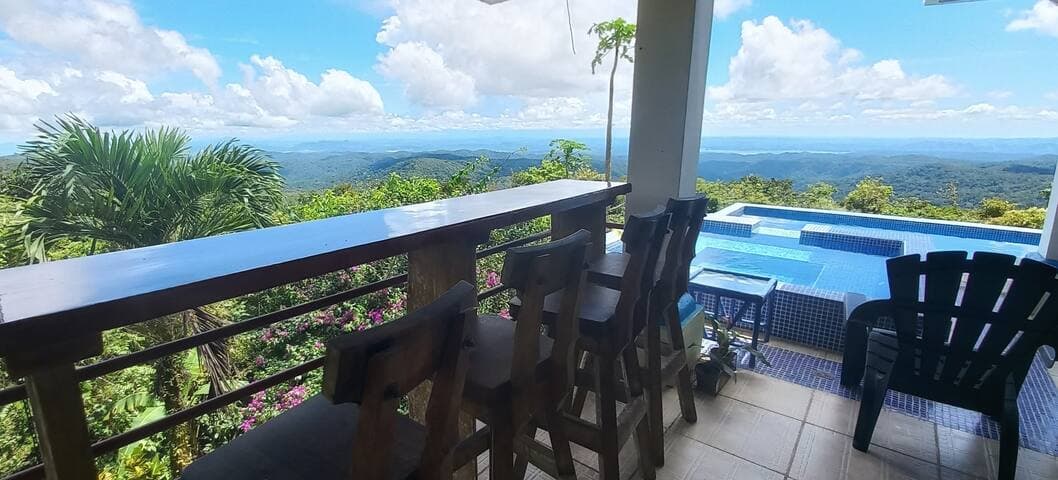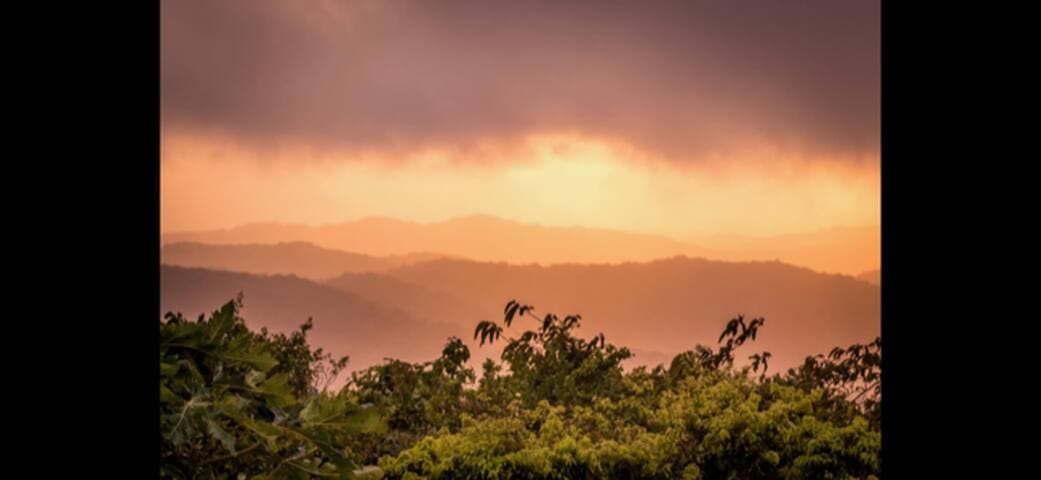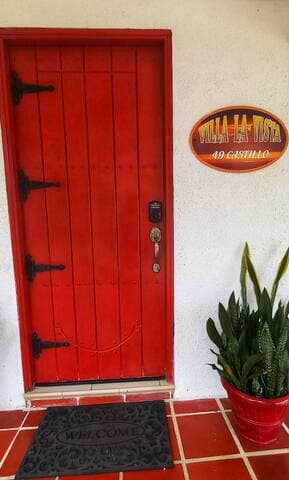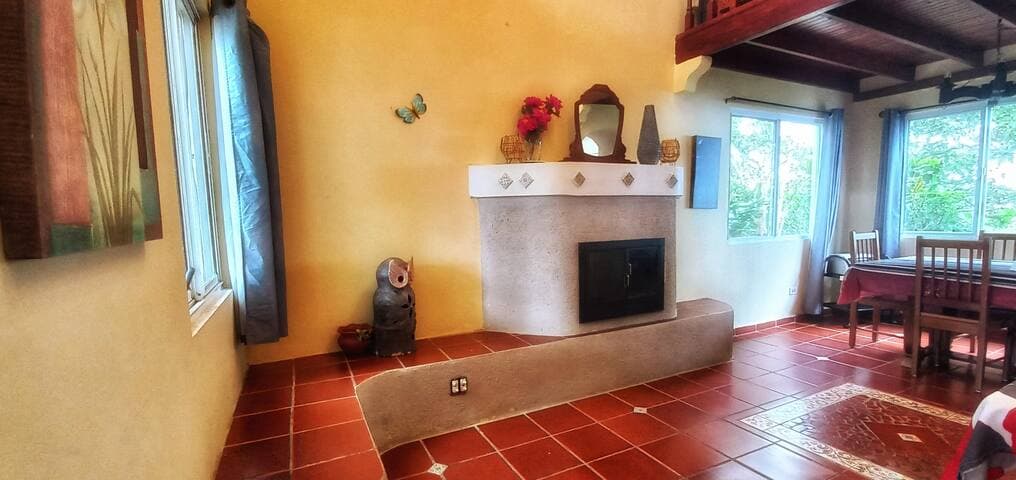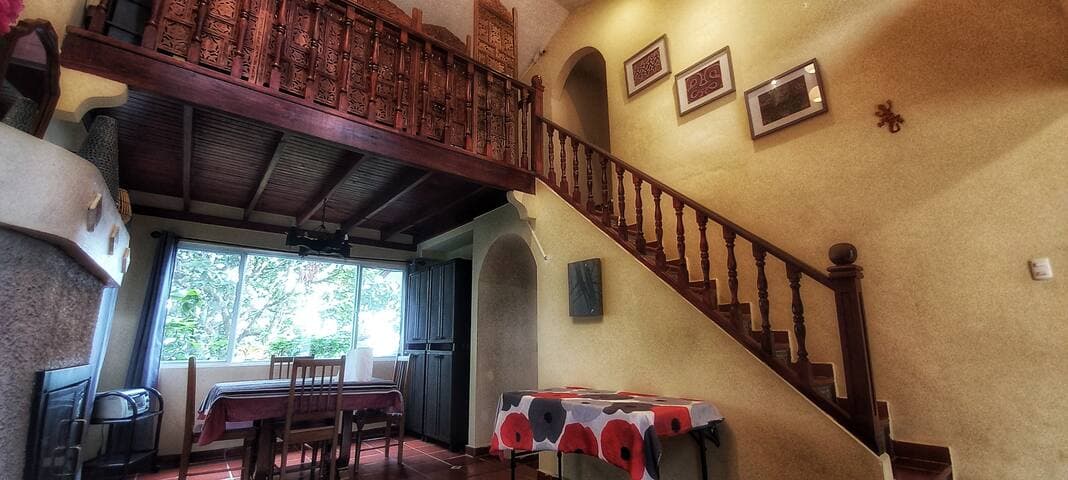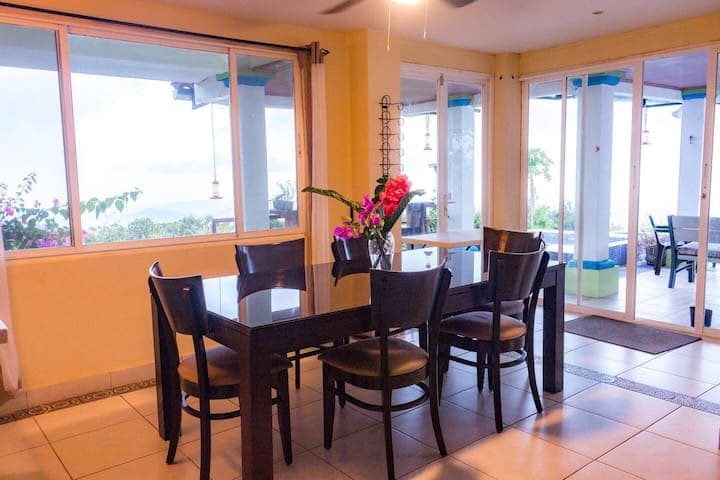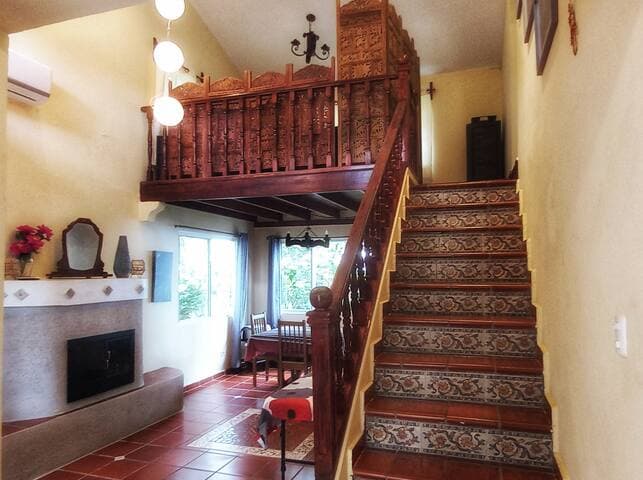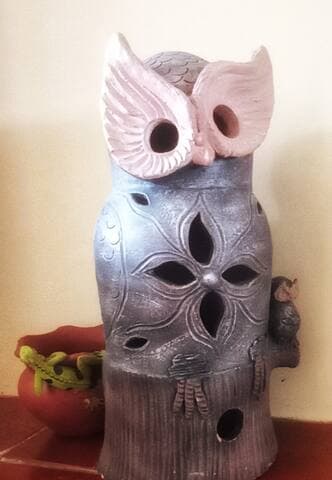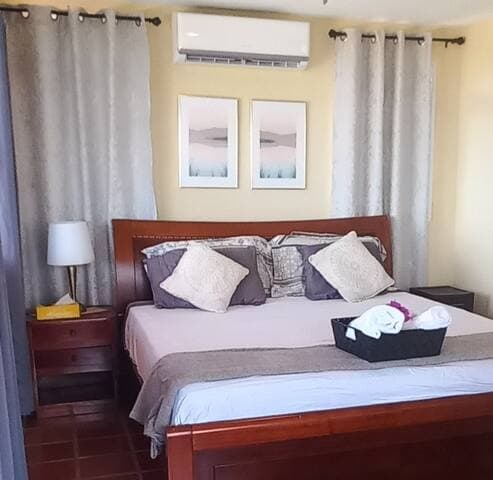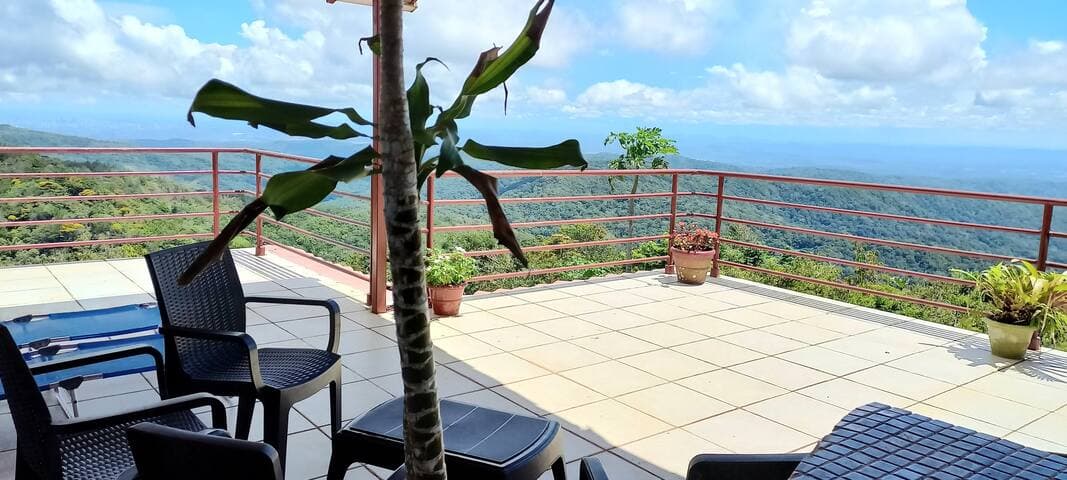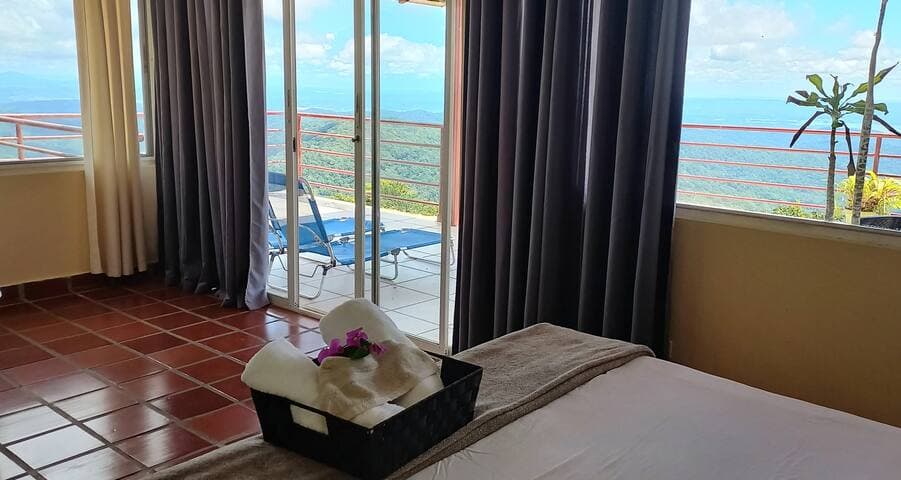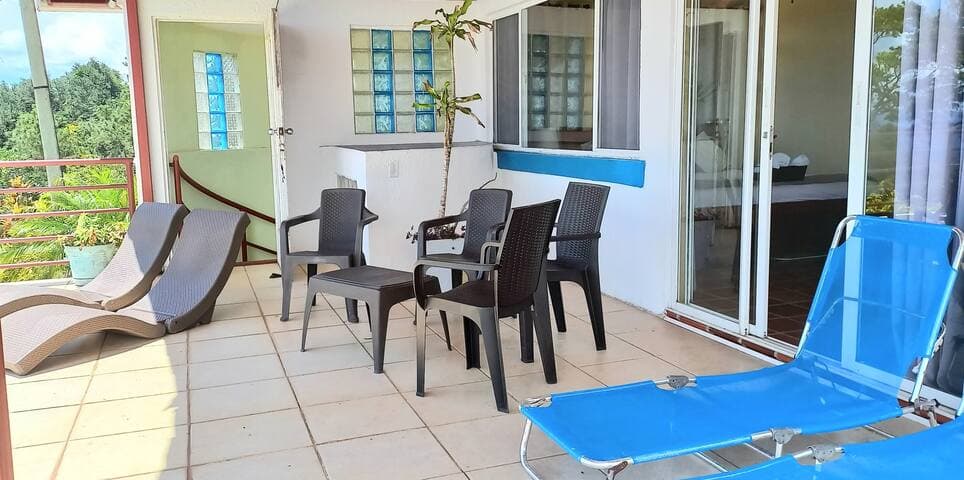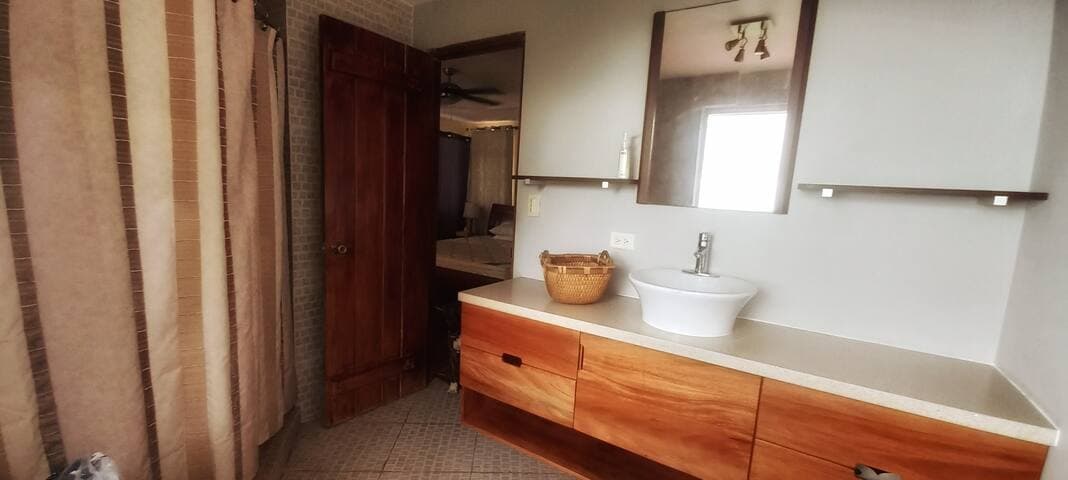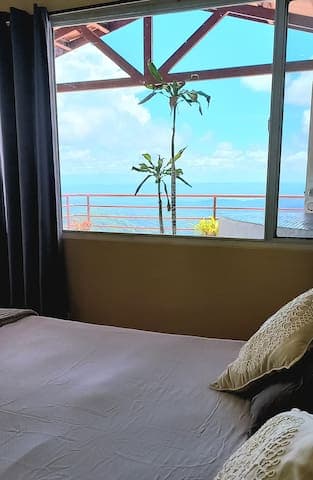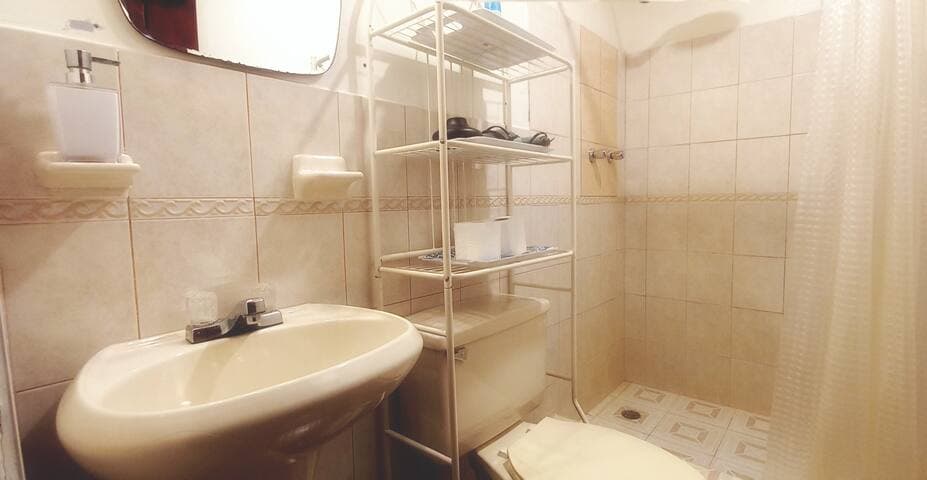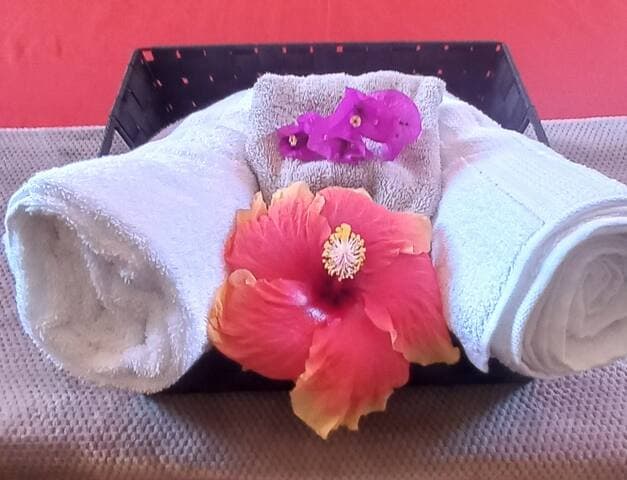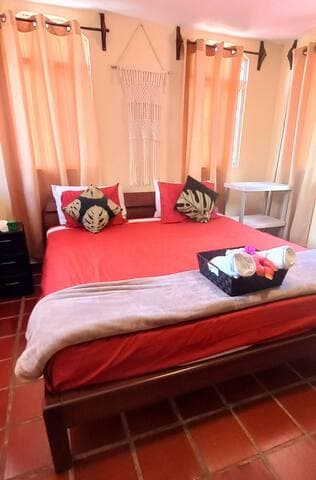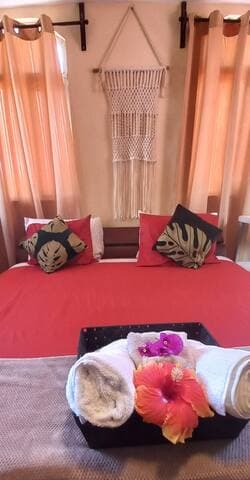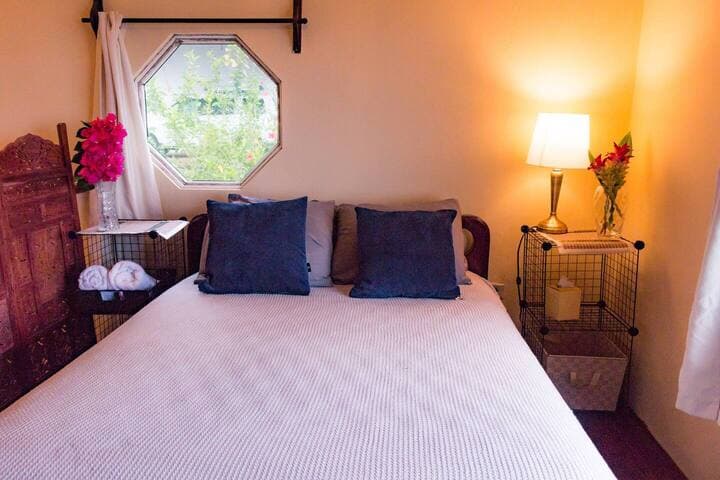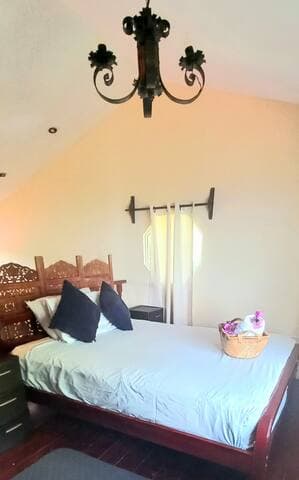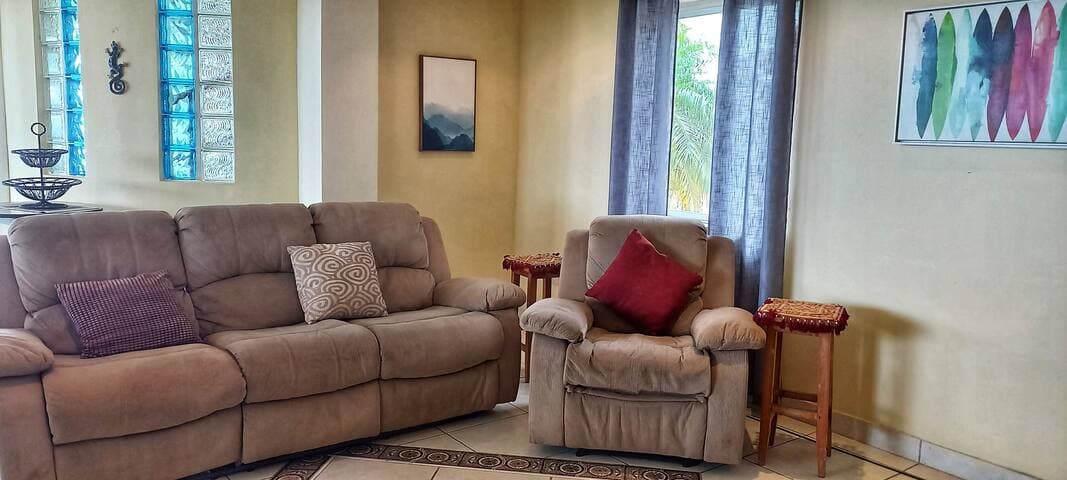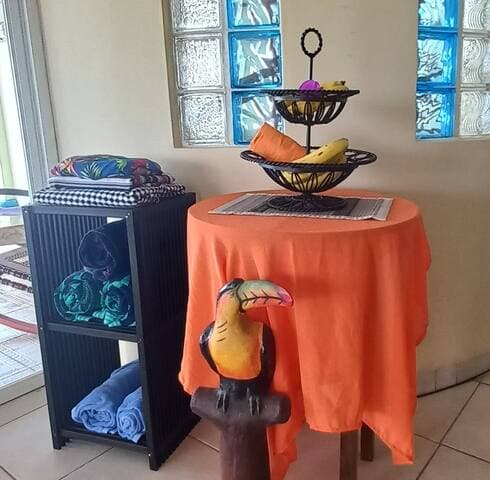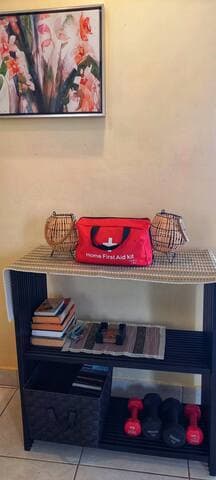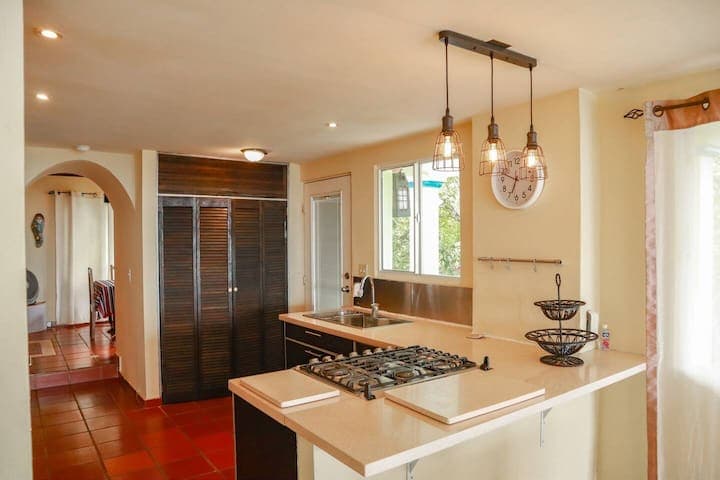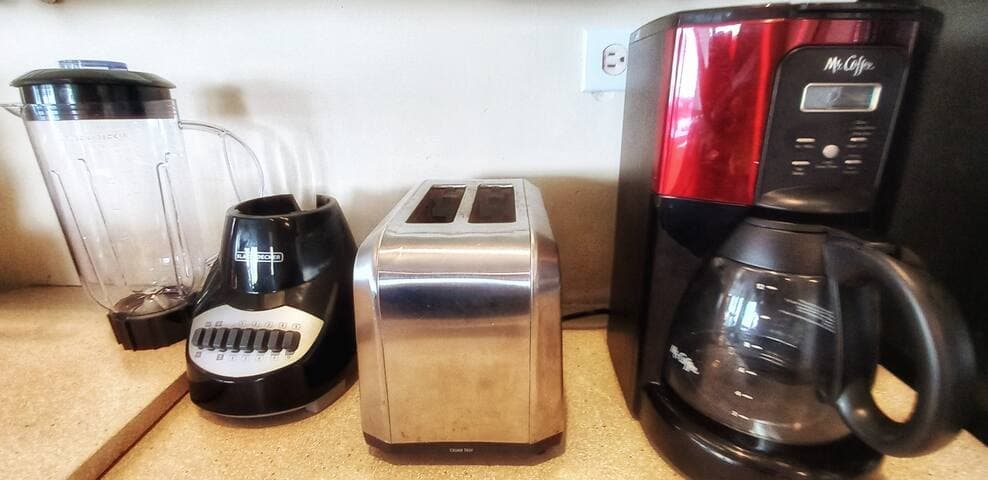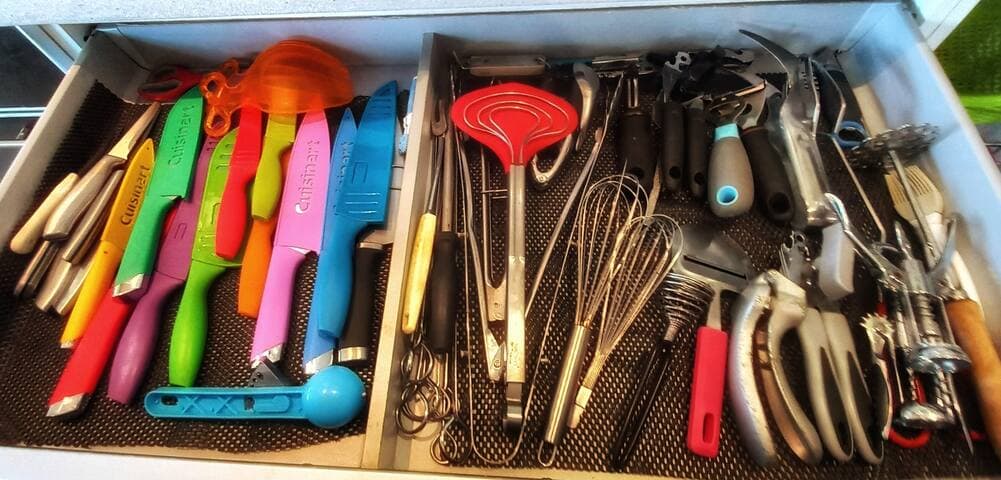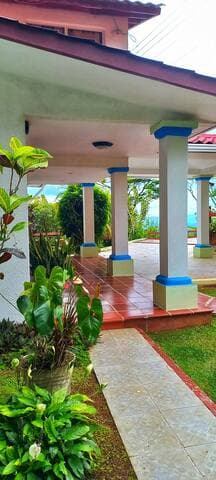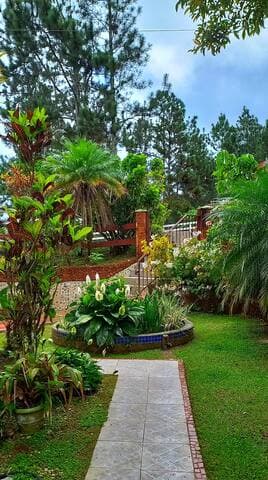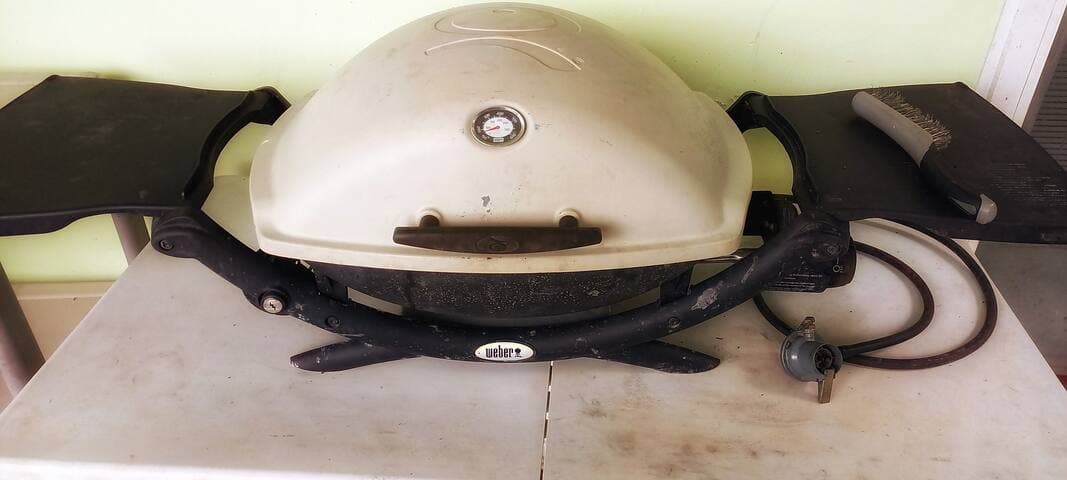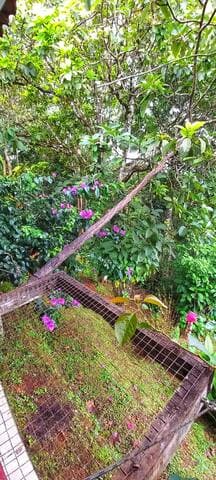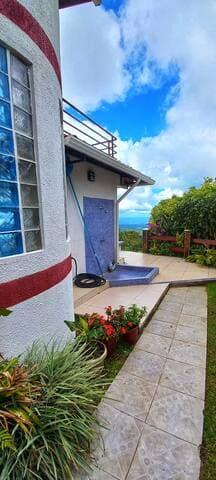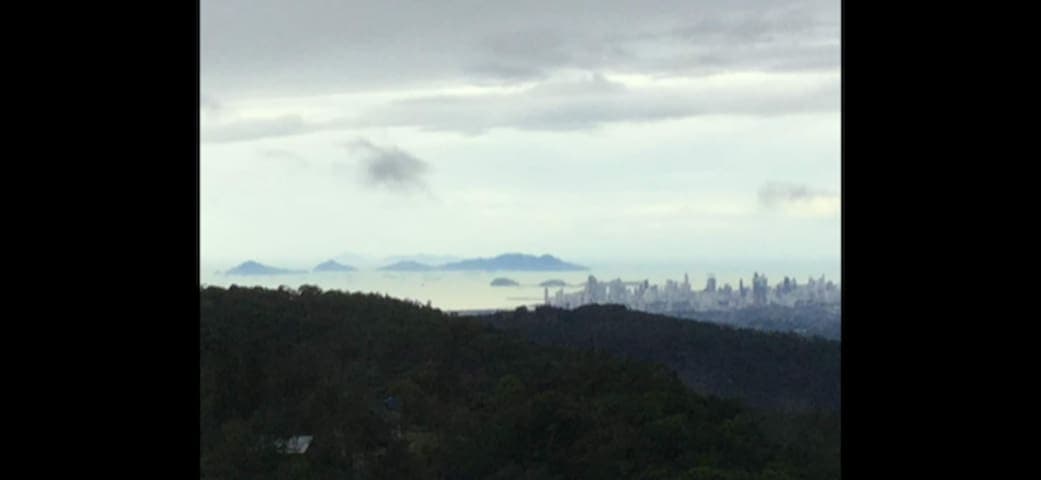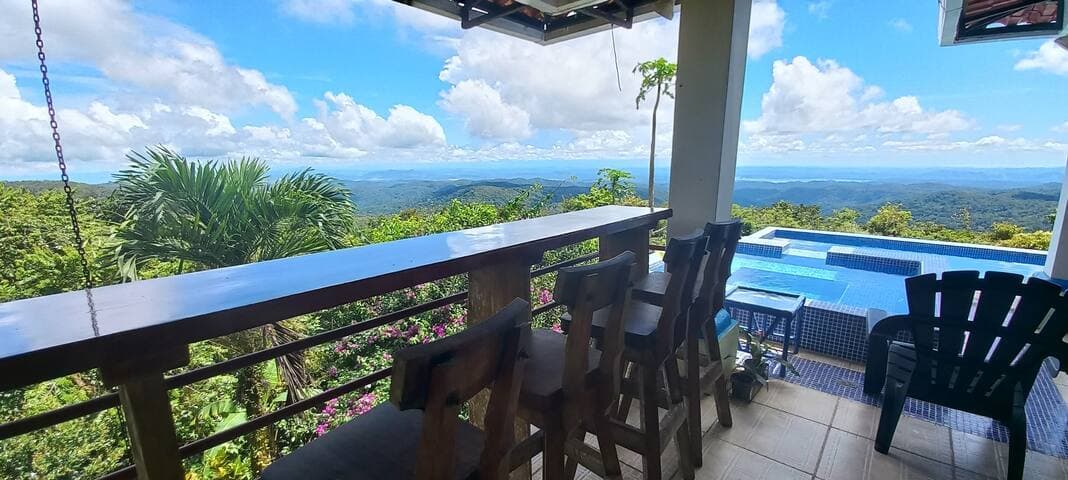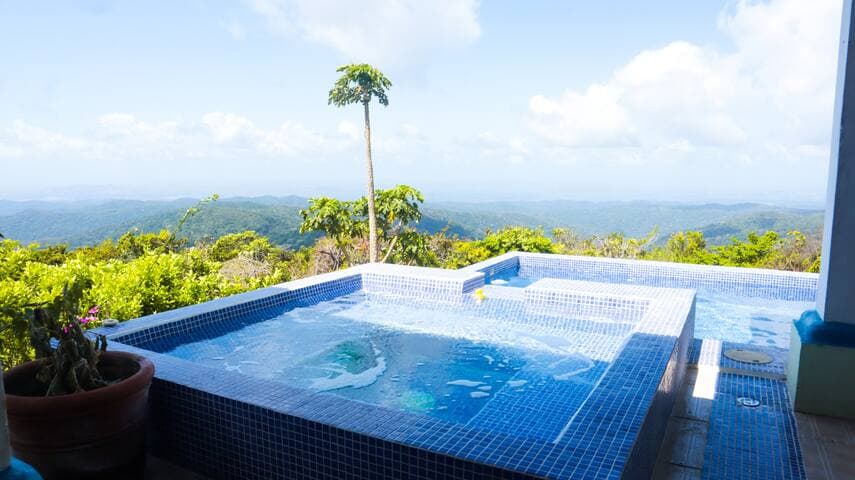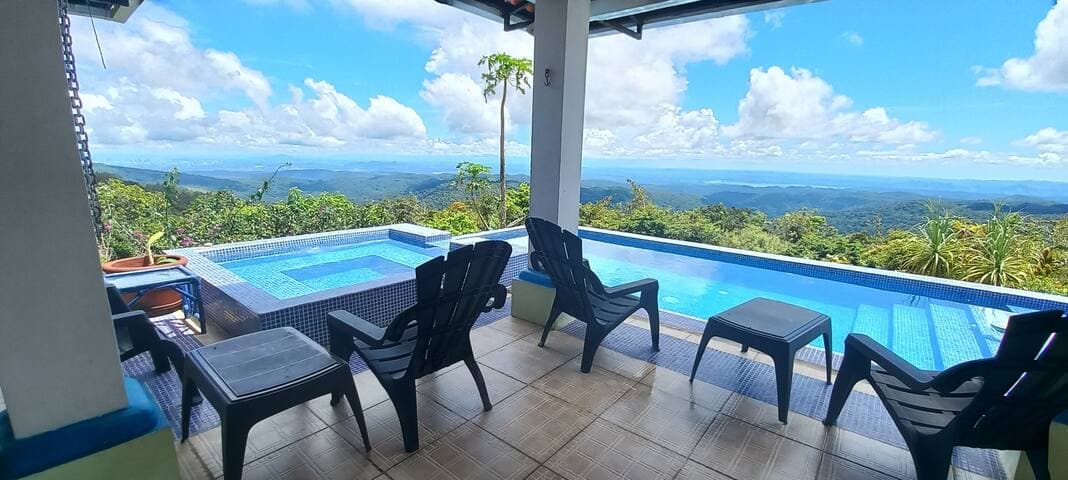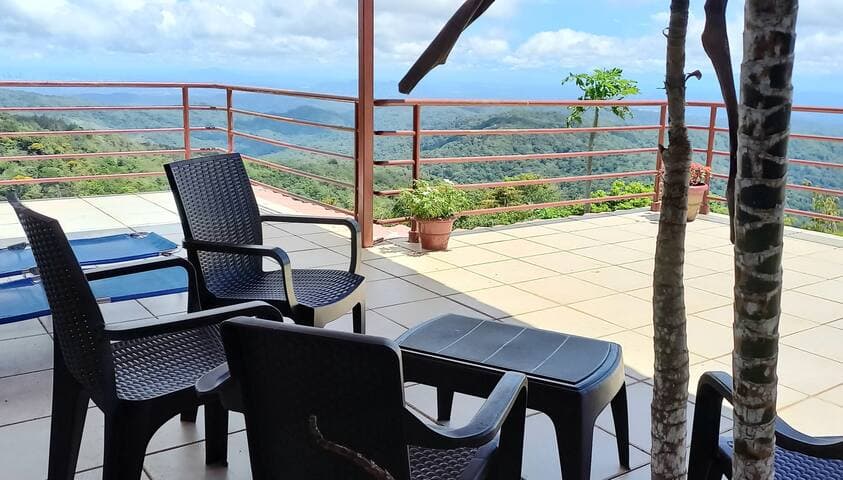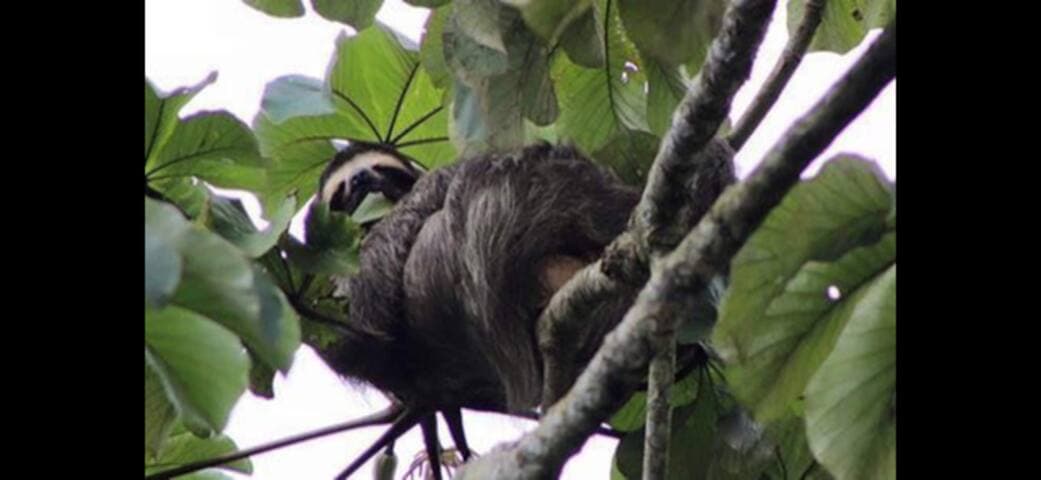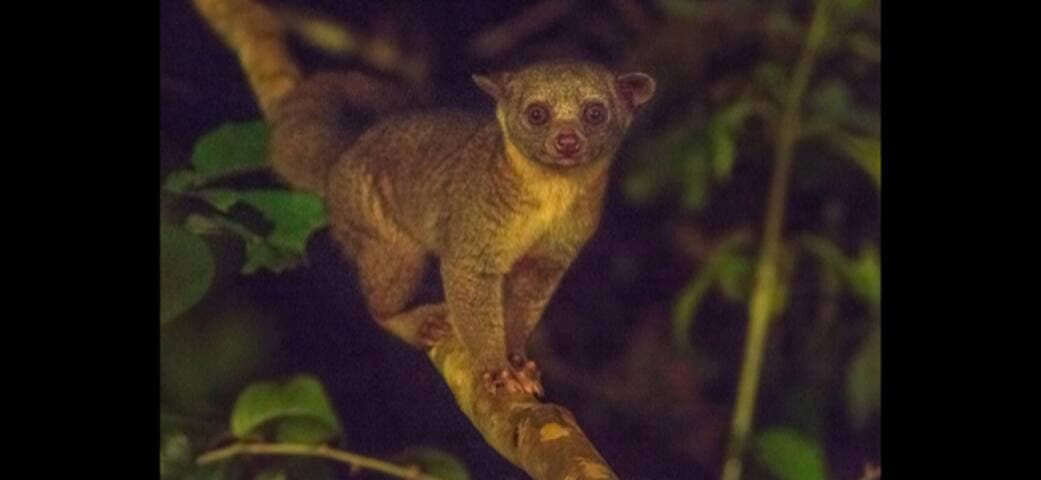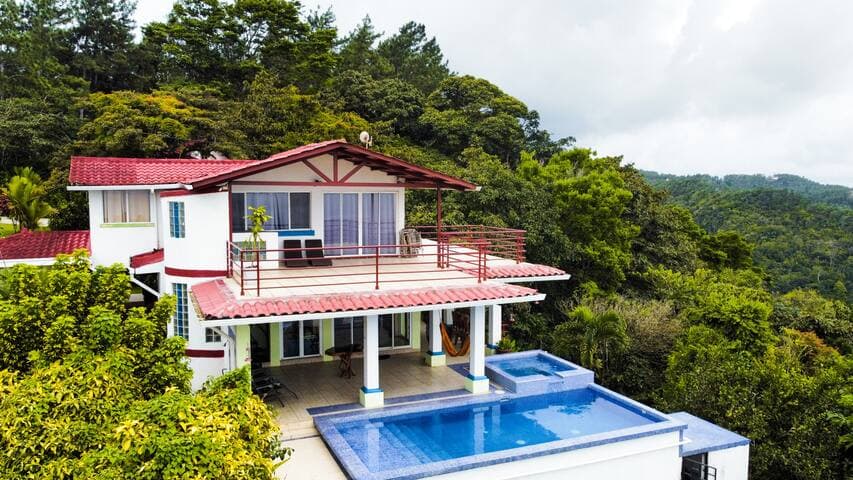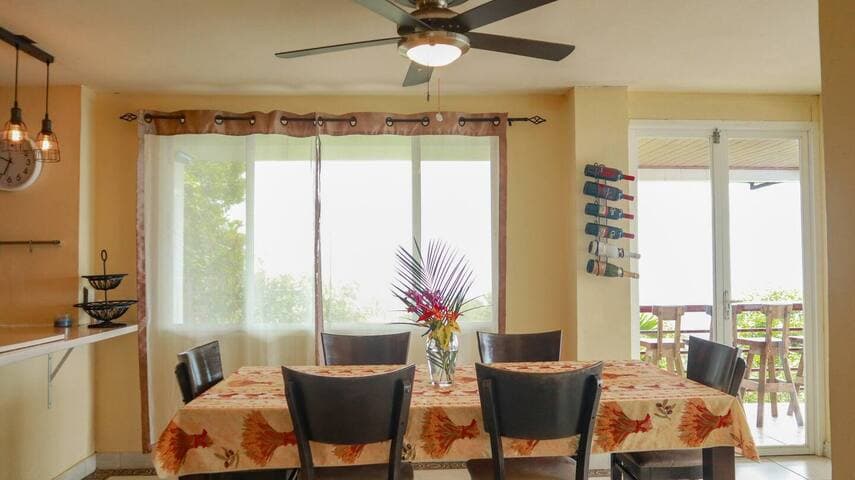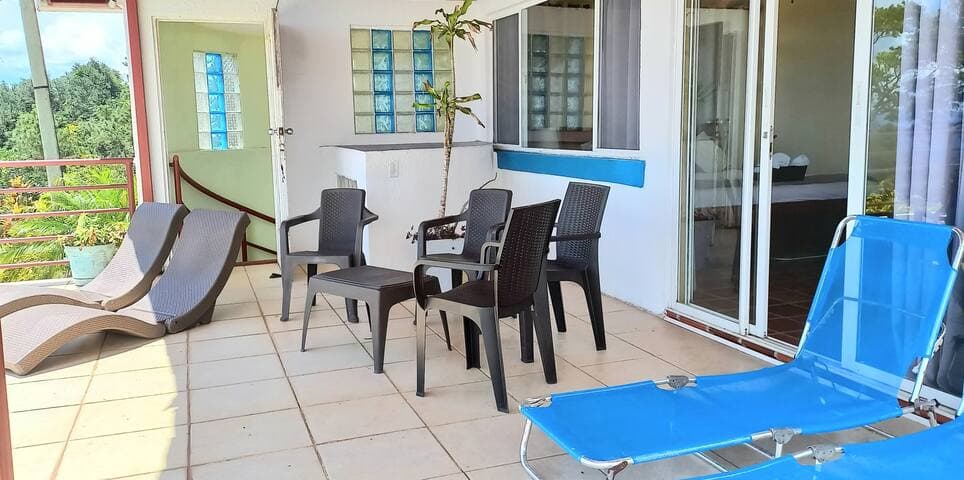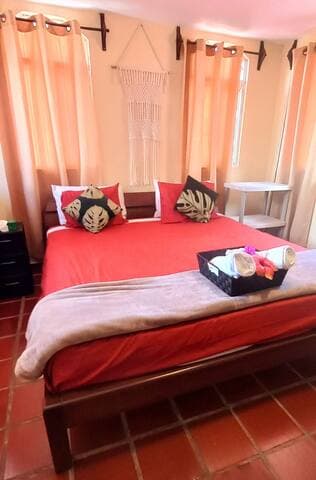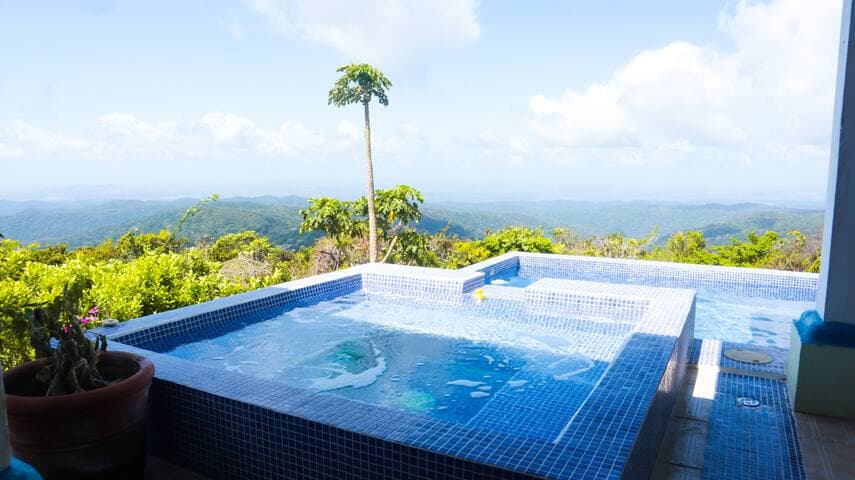 Villa la Vista Panama
8-max 10 Guests - 3 Bedrooms
Villa La Vista Panama 📍
Edit the map block to show location
Private Infinity Pool 🫧
Enjoy the best views of the Vistas, and the sunset from your very own mountain-top pool
🦜 Hummingbird House🦜
Homely jungle house, perched on top of a mountain where the hummingbirds frequently visit. Forever views from infinity pool.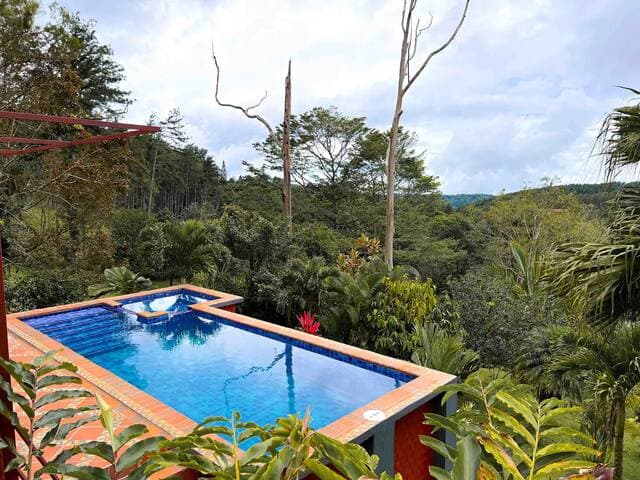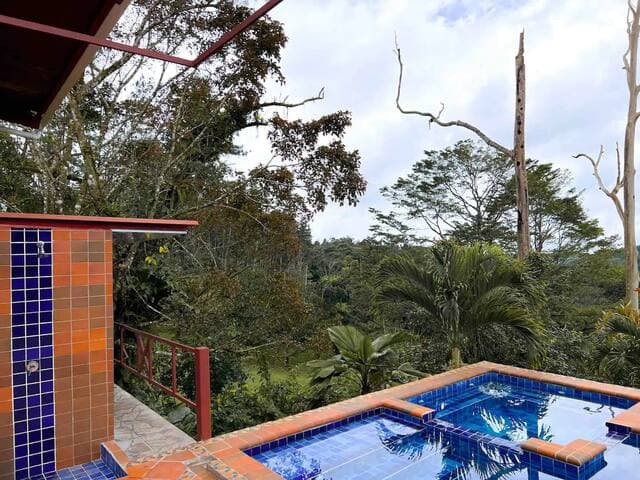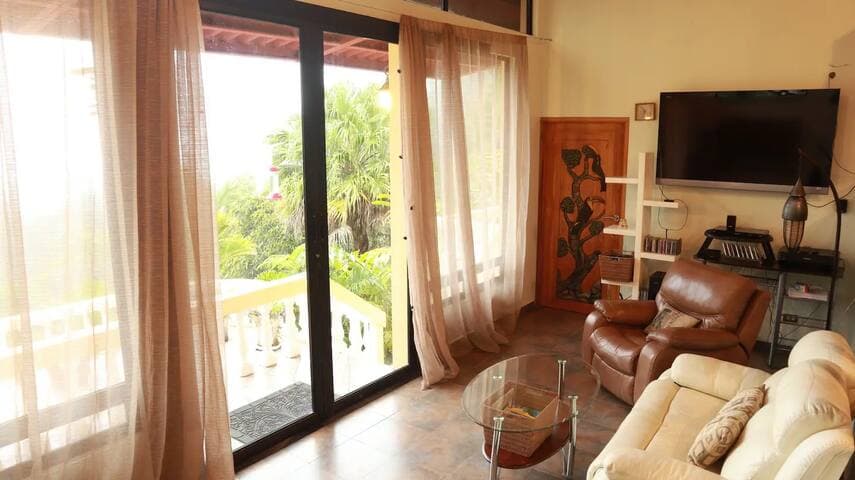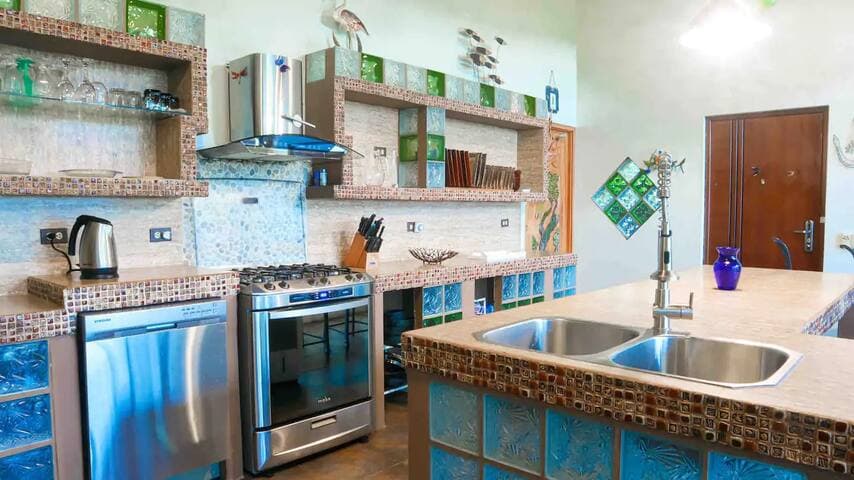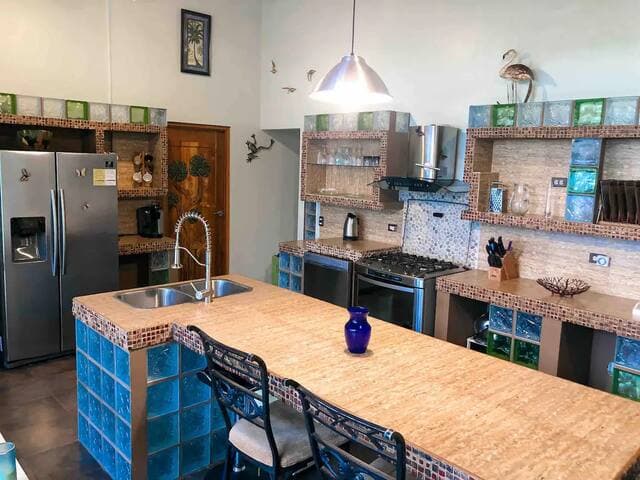 Hummingbird House
6 Guests - 3 Bedrooms
Tour The Hummingbird House
Private Pool 🫧
Relax at your priavte pool with a glass of wine and the best views.
Español - Twitteando a todos los pájaros y amantes de los monos
Sumérgete en el ecosistema tropical mientras admiras colibríes, tangaras, momotos y pájaros carpinteros en su hábitat natural. Para un encuentro cercano con la vida silvestre, incluso puedes disfrutar de la compañía de alimentar a los monos en el patio. Para garantizar una observación óptima de las aves, comederos para pájaros estratégicamente ubicados rodean el patio, proporcionando un asiento en primera fila para el espectáculo de la naturaleza.
English - Tweeting all 🦜birders & monkey lovers🐒
Immerse yourself in the tropical ecosystem as you admire hummingbirds, tanagers, motmots, and woodpeckers in their natural habitat. For an up-close encounter with wildlife, you can even enjoy the company of feeding monkeys on the patio. To ensure optimal bird watching, strategically placed bird feeders surround the patio, providing a front-row seat to nature's spectacle.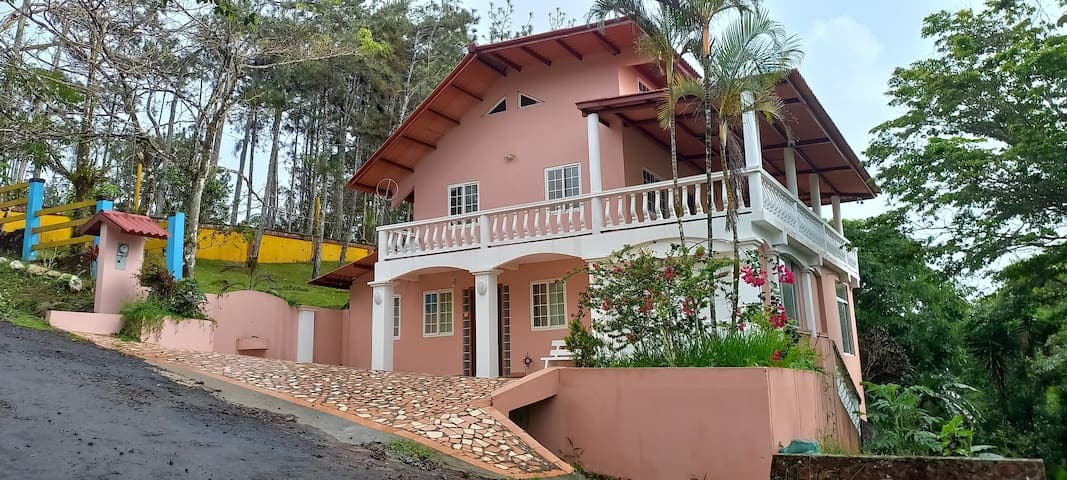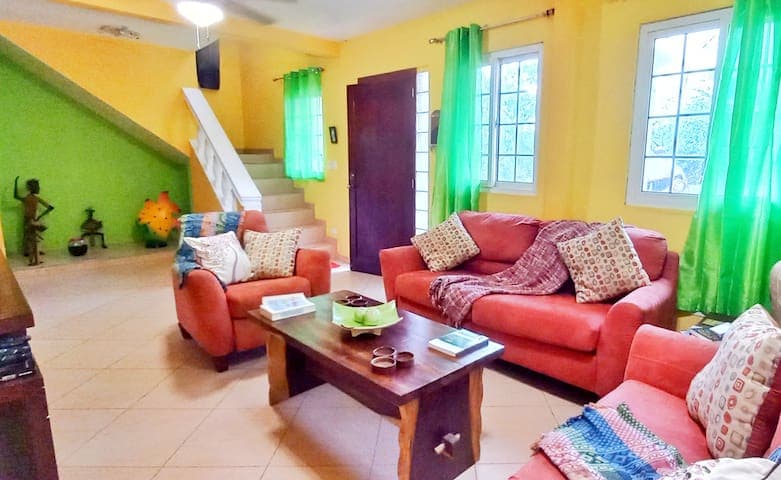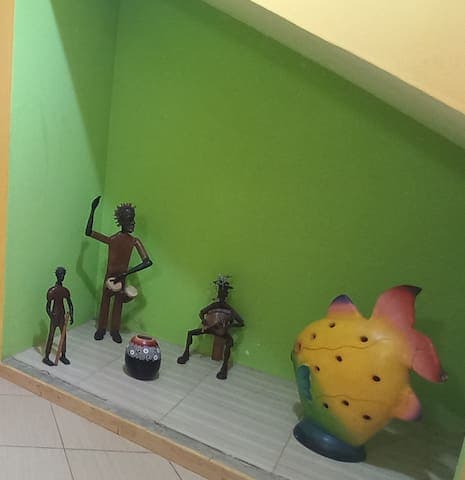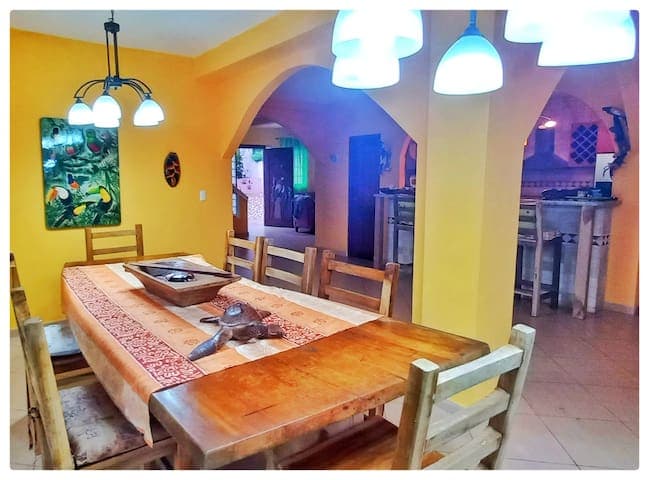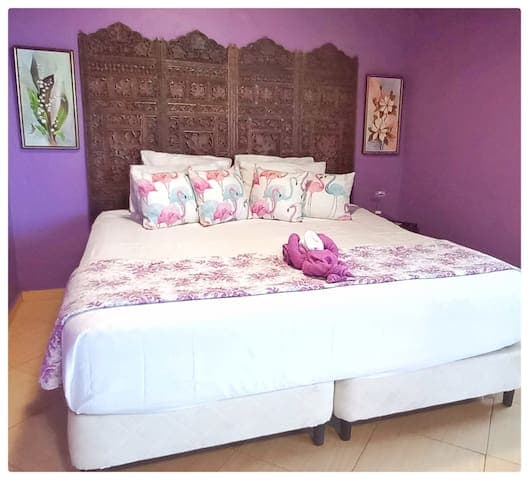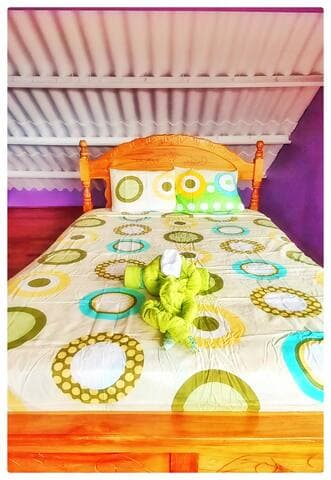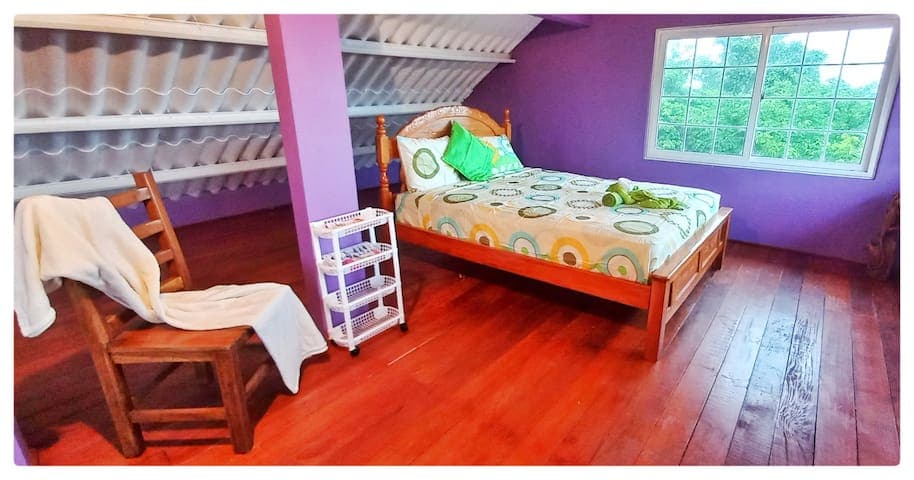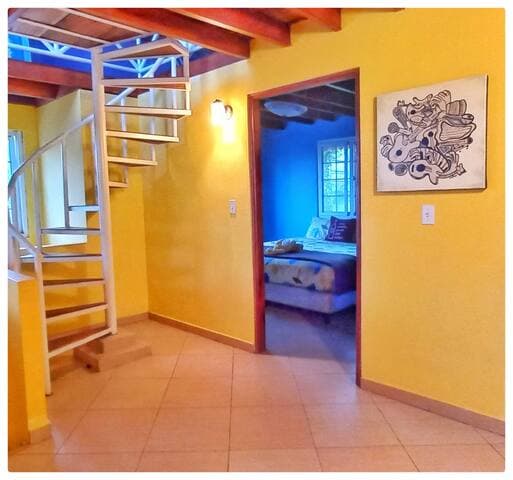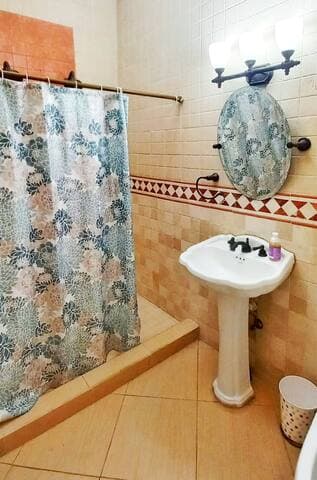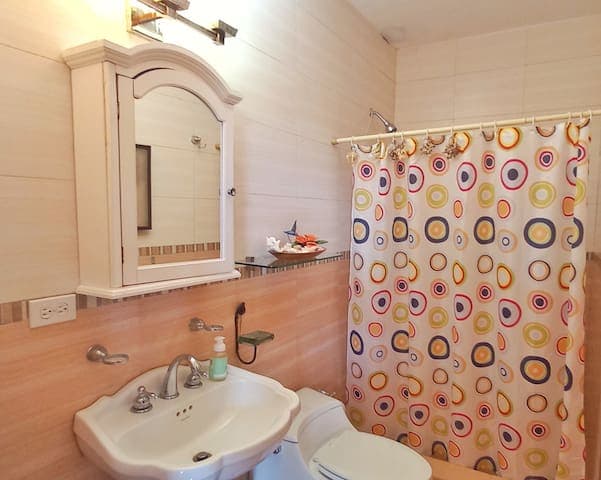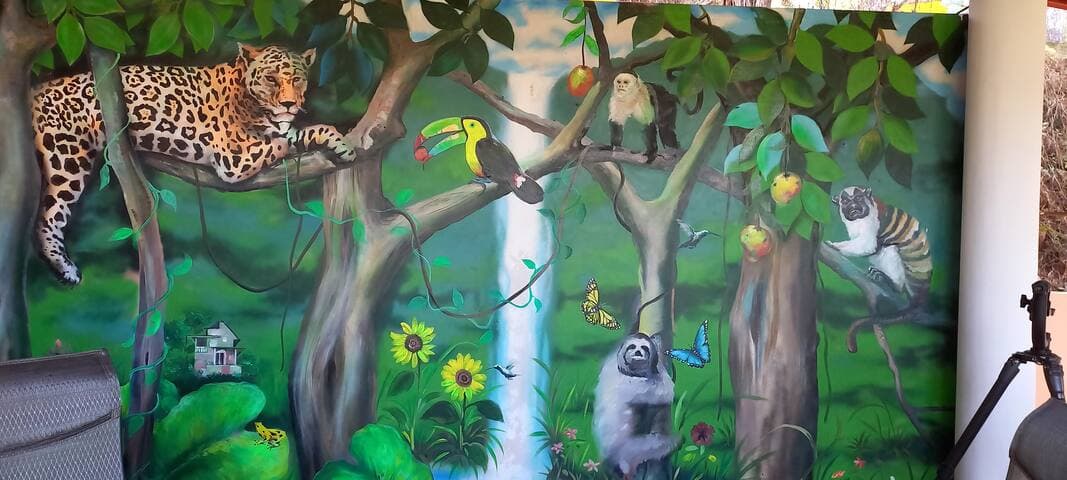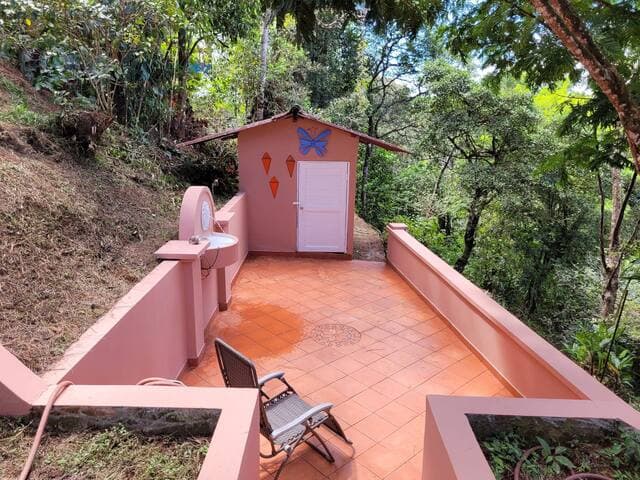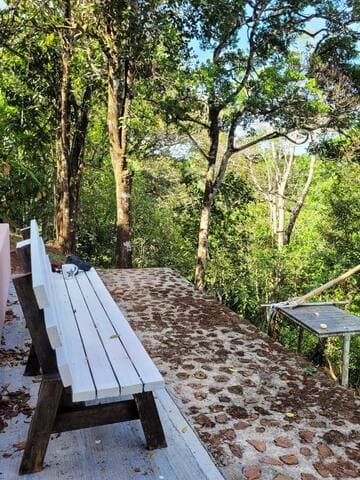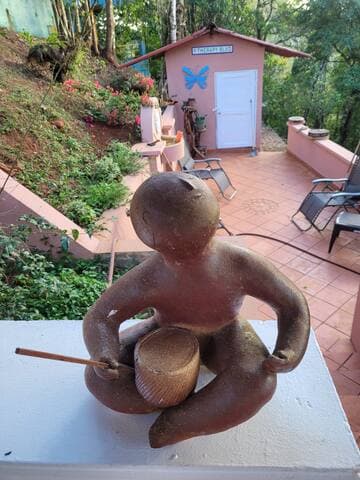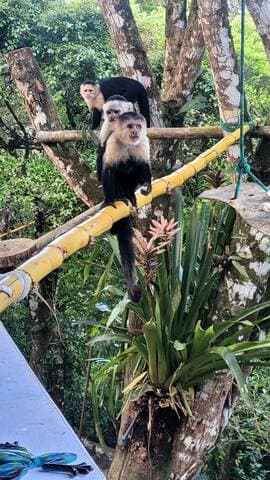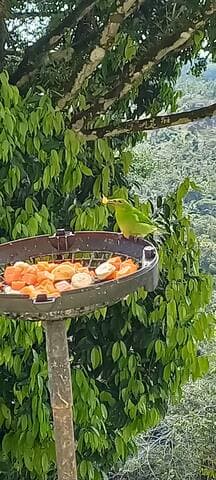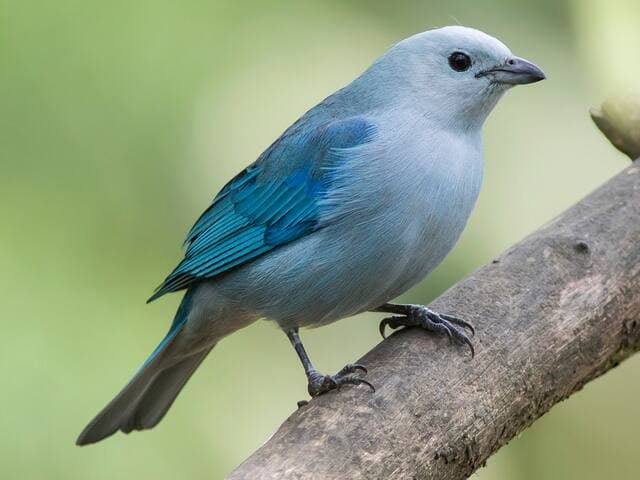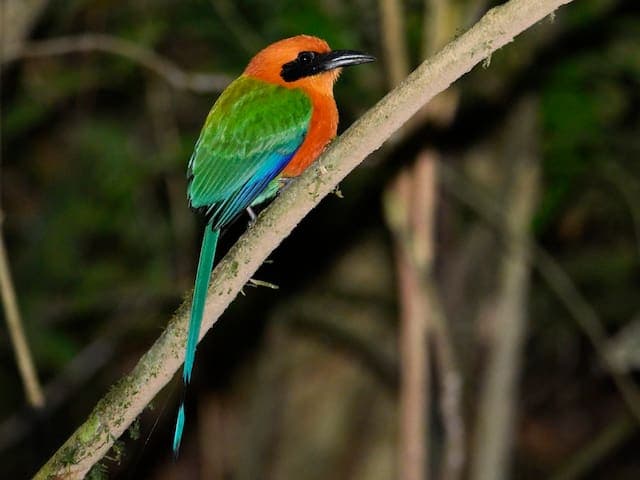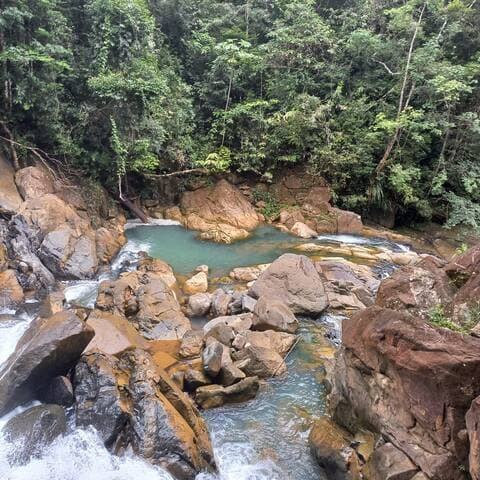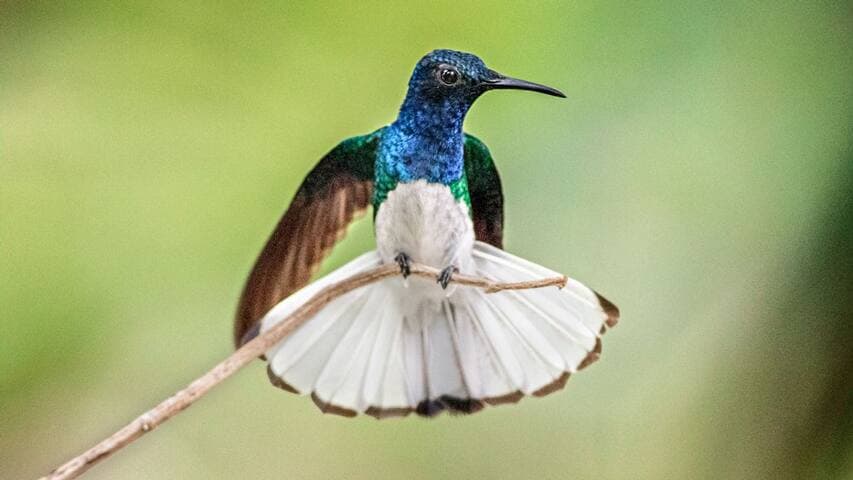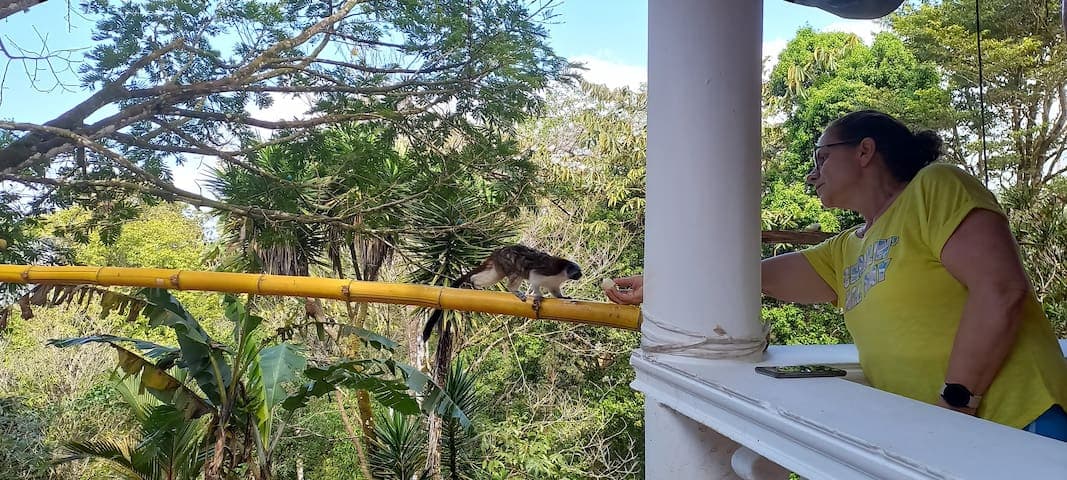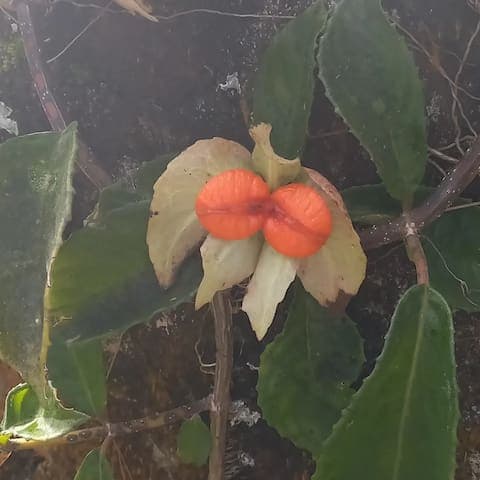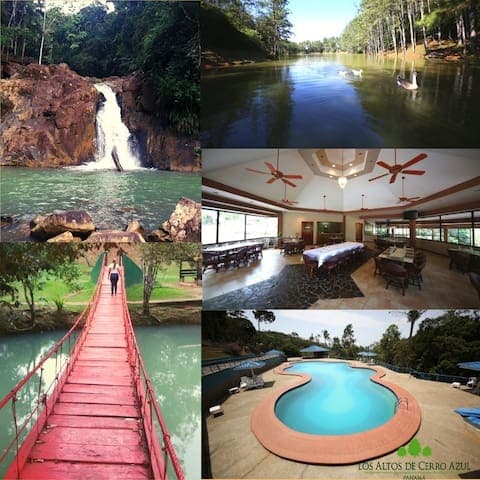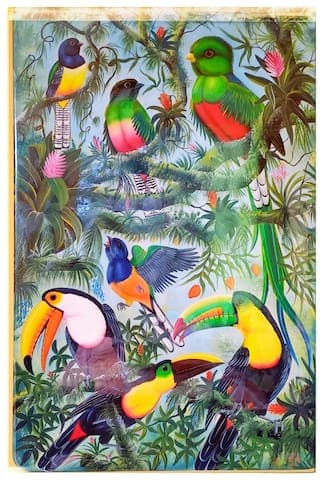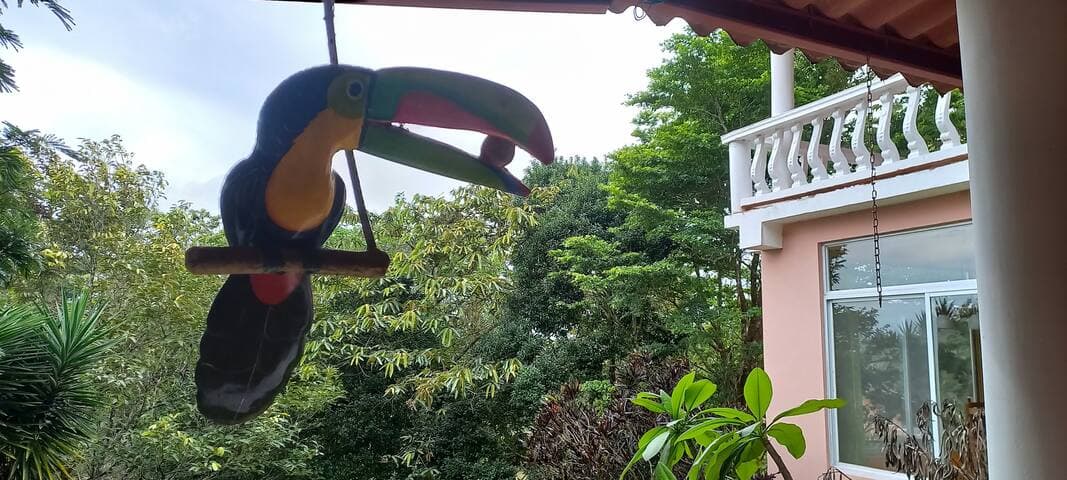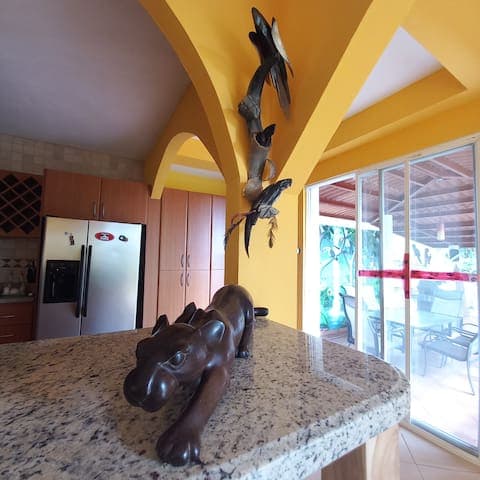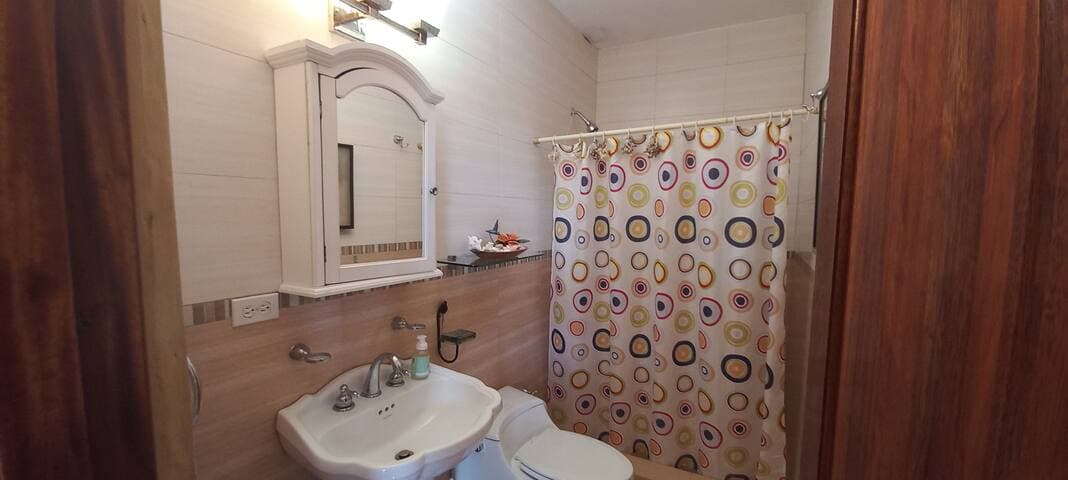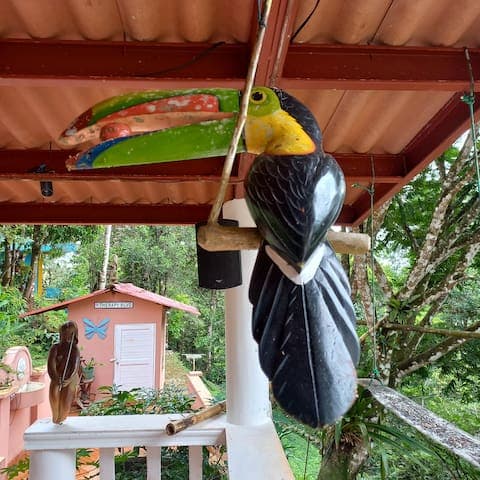 Villa of Motmots and Monkeys
10 Guests - 3 Bedrooms
A pool to cool down 🫧
Need to cool down after hiking? Take a 40 minute walk down to the pool.
🌟 Our Reviews 🌟
You can trust us with a great experience during your stay!
🫶 Extra Services 🫶
Everything you need to make your stay even better
Shuttle service $55 per trip 🧑‍✈️
Charl's reliable door to door shuttle service to and from Tocumen
Order our Charcuteri board during your stay $85 🍽️
A board prepared for your party whilst staying at our Airbnb
📍Local Activities📍
Things to see and do in Cerro Azul
Guided Hike to Mirador $10 pp 🥾
5 km Hike to the look out point, where on a clear day you can see both the Pacific Ocean and the Caribbean sea. As well as a magnificent view of the Chagres National Park
Artemia Brewing Company
Enjoy locally produced craft beer and delicious pizzas.
Frequently asked questions⁉️
What's the temperature like up there? 🌡️
How close are supermarkets? 🛒
Can we drive a sedan to your villas? 🚗
Can we drink the tap water?🚰
Can we bring bananas for the monkeys? 🍌
Where is the closest convenience store 🛍️
Meet your superhosts 🌟
Darrell and Jenny Lush are a South African couple, resident in Panama. We love hosting and sharing our beautiful adopted country with our guests. We go all out to ensure that your stay in the mountains of Cerro Azul is magical and memorable.
Darrell and Jenny