Create beautiful pages in seconds
Forget dealing with programmers or hard to manage website builders. Booklee no-code solution is here.
Import data from your listing to generate the page
Easy to use drag and drop editor with live preview
Customize industry-tailored building blocks
Built for mobile
Build trust with real customer reviews
Booklee automatically aggregates and updates reviews for your short term rental or hotel
Import reviews from multiple sources
Showcase the best reviews on your page
Did you know? 72% of travellers would not reserve a short-term rental or hotel if it had no reviews
Reviews from multiple sources boosts bookings by 25% and increases gross booking value by a staggering 140%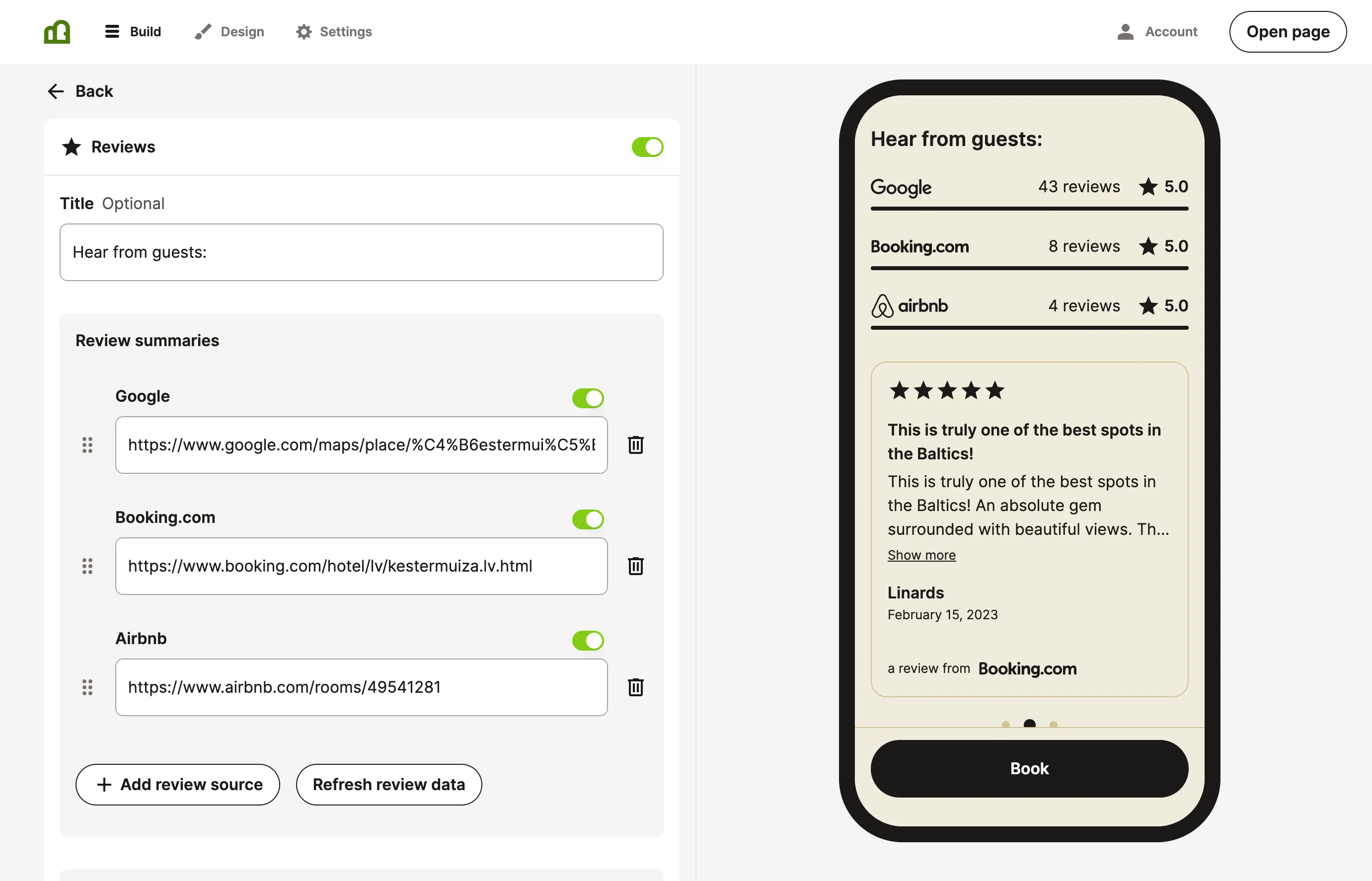 Display properties and booking options
Promote booking directly but don't loose customers who prefer booking on Airbnb, Booking.com or other platforms.
Add one or multiple properties to your page
Import property photos from your listings
Add links to multiple booking options
Promote benefits of booking directly
Customize your page
Booklee is the easiest and most flexible website builder for airbnbs and hotels
Choose your unique handle
Add Blocks and re-arrange them with drag and drop editor
Add unlimited links and guide users anywhere you want
Customize page design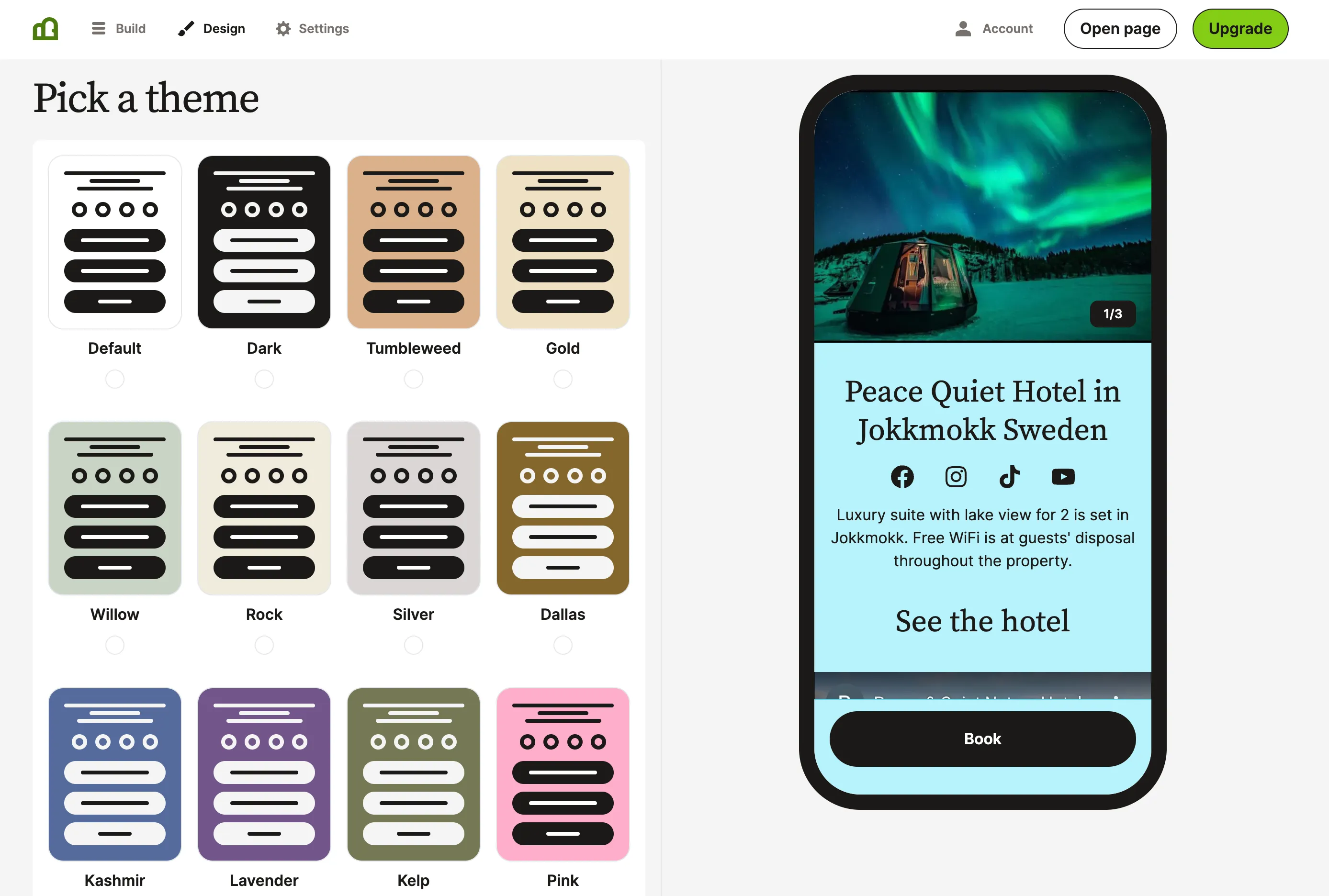 Share your link everywhere
Boost your direct marketing efficiency by guiding users through your Booklee page
Promote your link-in-bio on TikTok, Instagram, Facebook, Twitter and other social media channels
Increase conversion by navigating users to a page that builds trust and has a clear call to action
Turn lookers into bookers
"Booklee seamlessly bridges the gap between our direct marketing channels and our website.

I really like the ability to aggregate authentic customer reviews, promote our special offers and display all our hotel rooms."
Ready to start?
Boost efficiency of your direct marketing and increase direct bookings