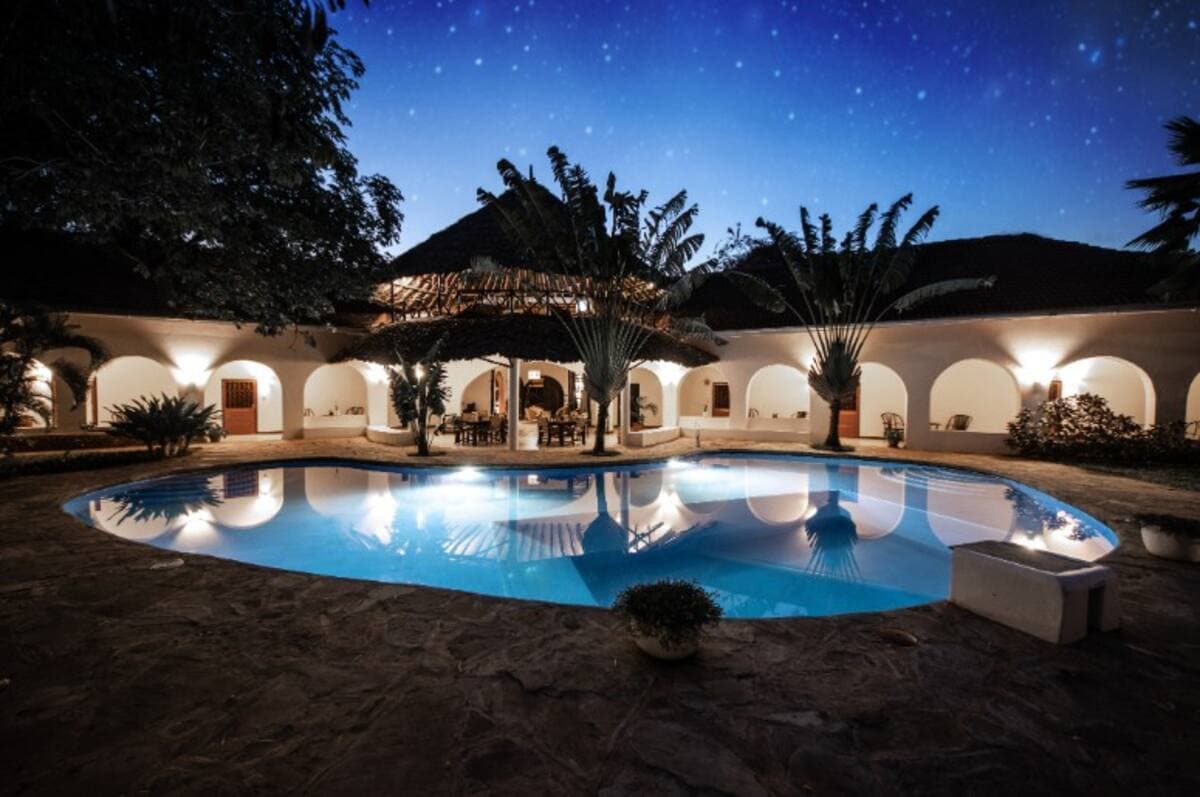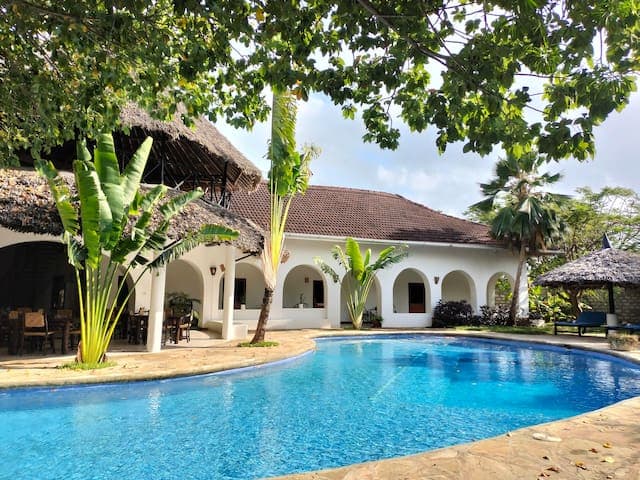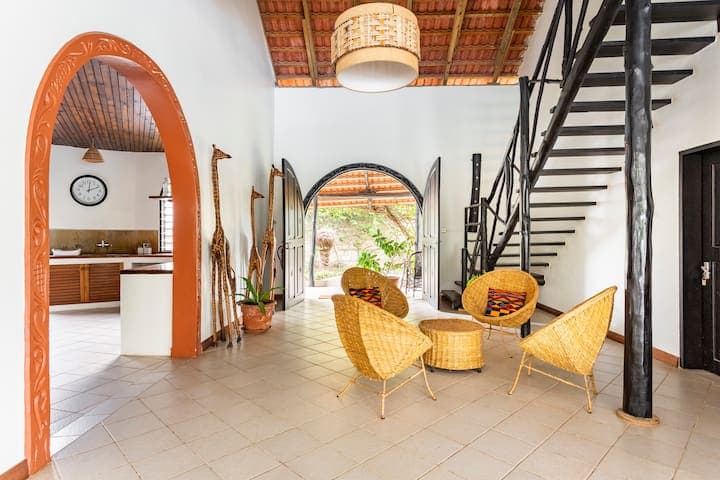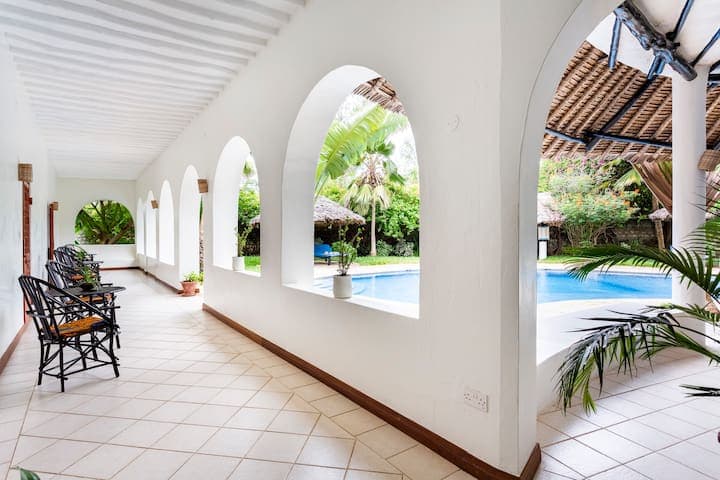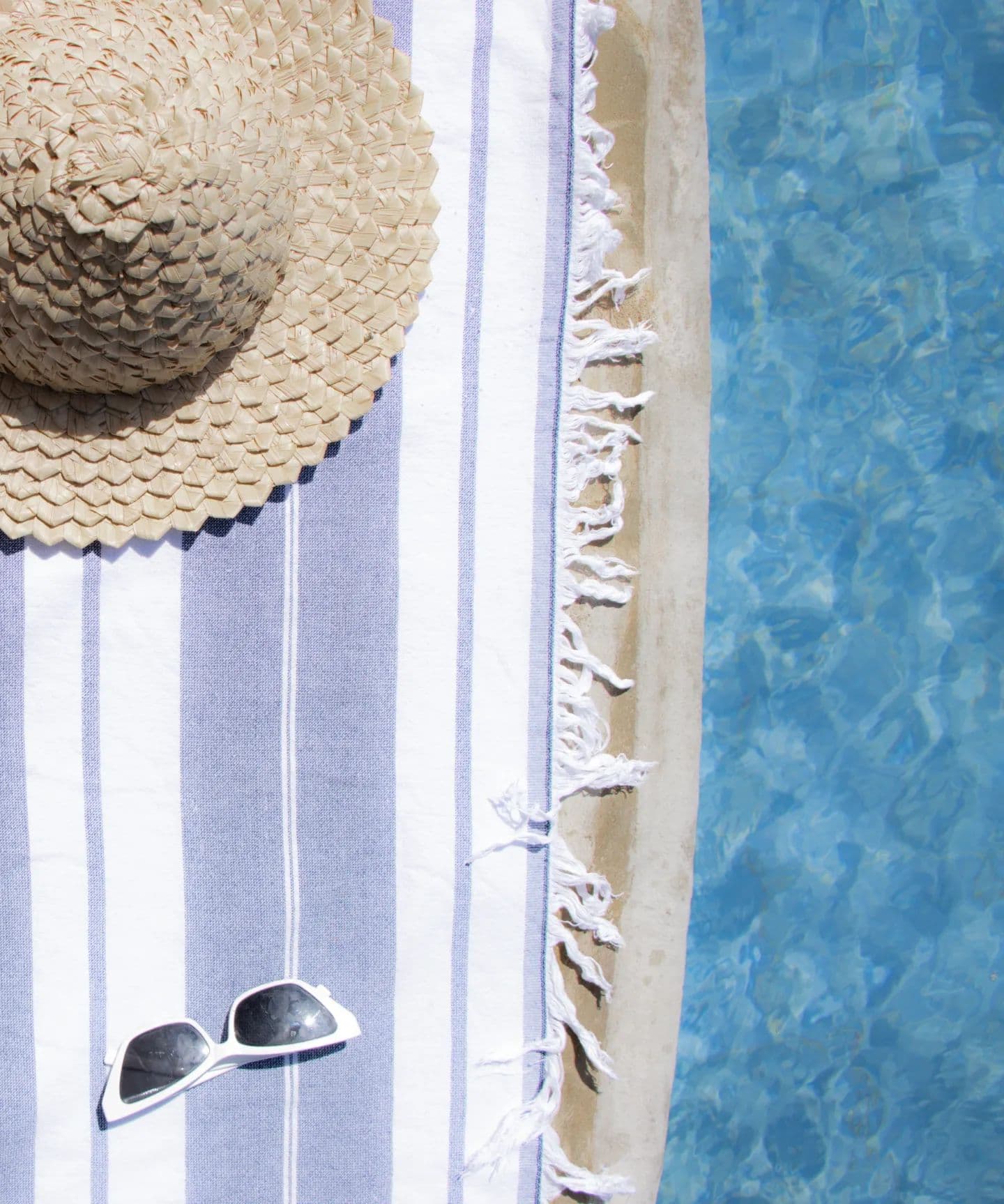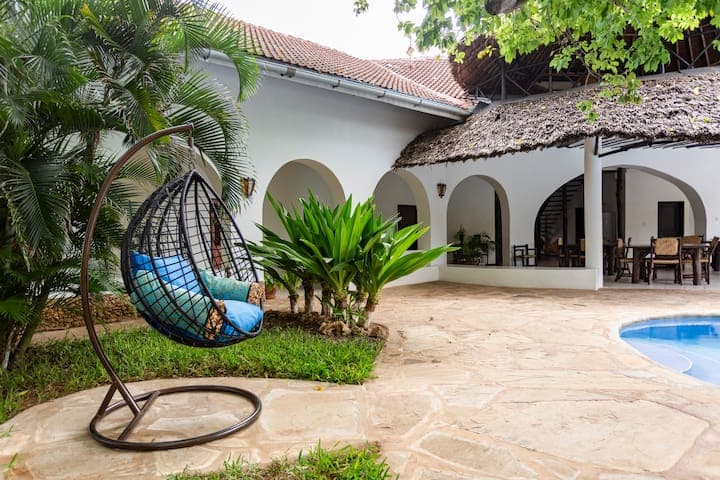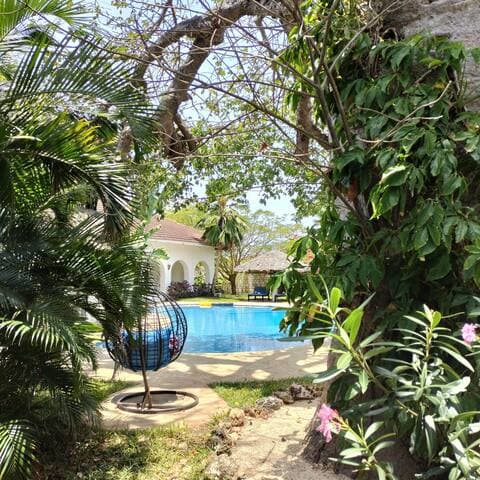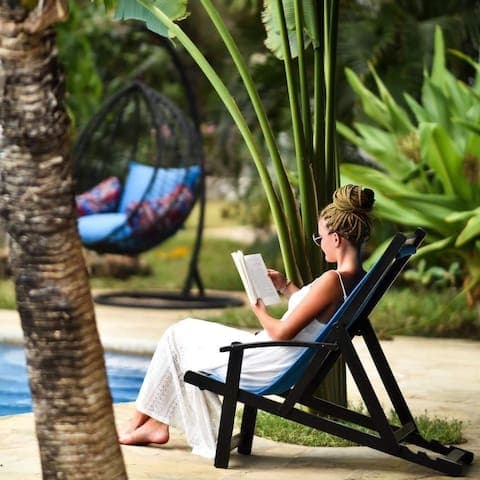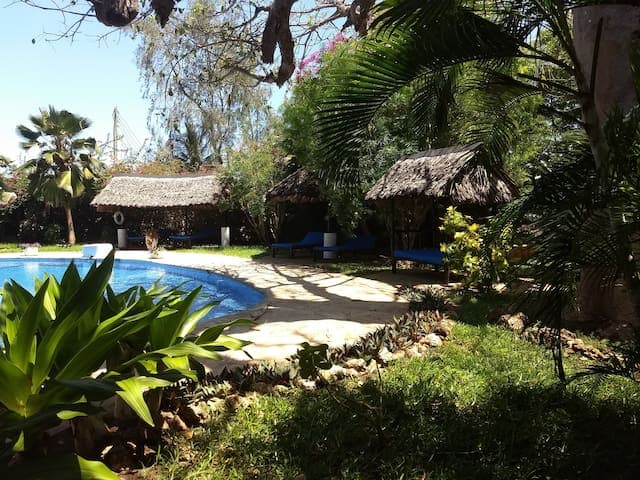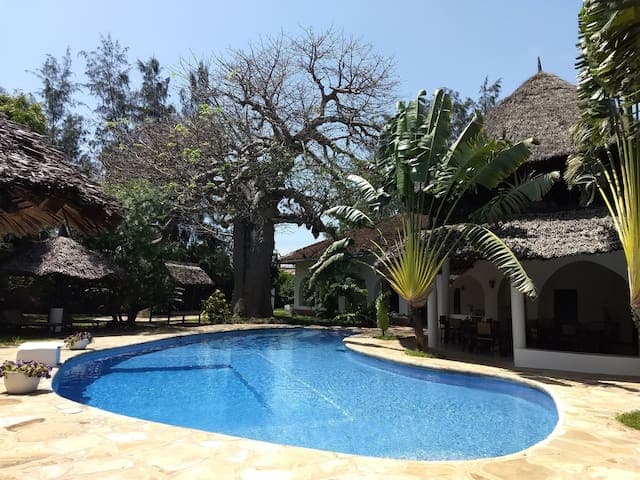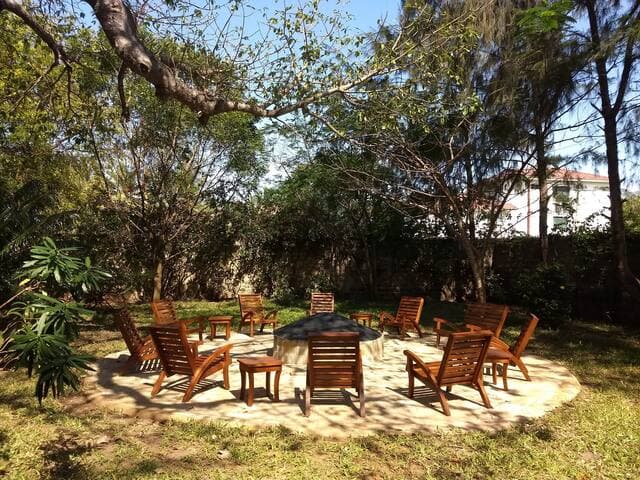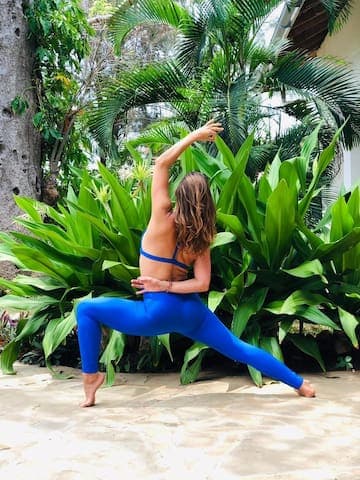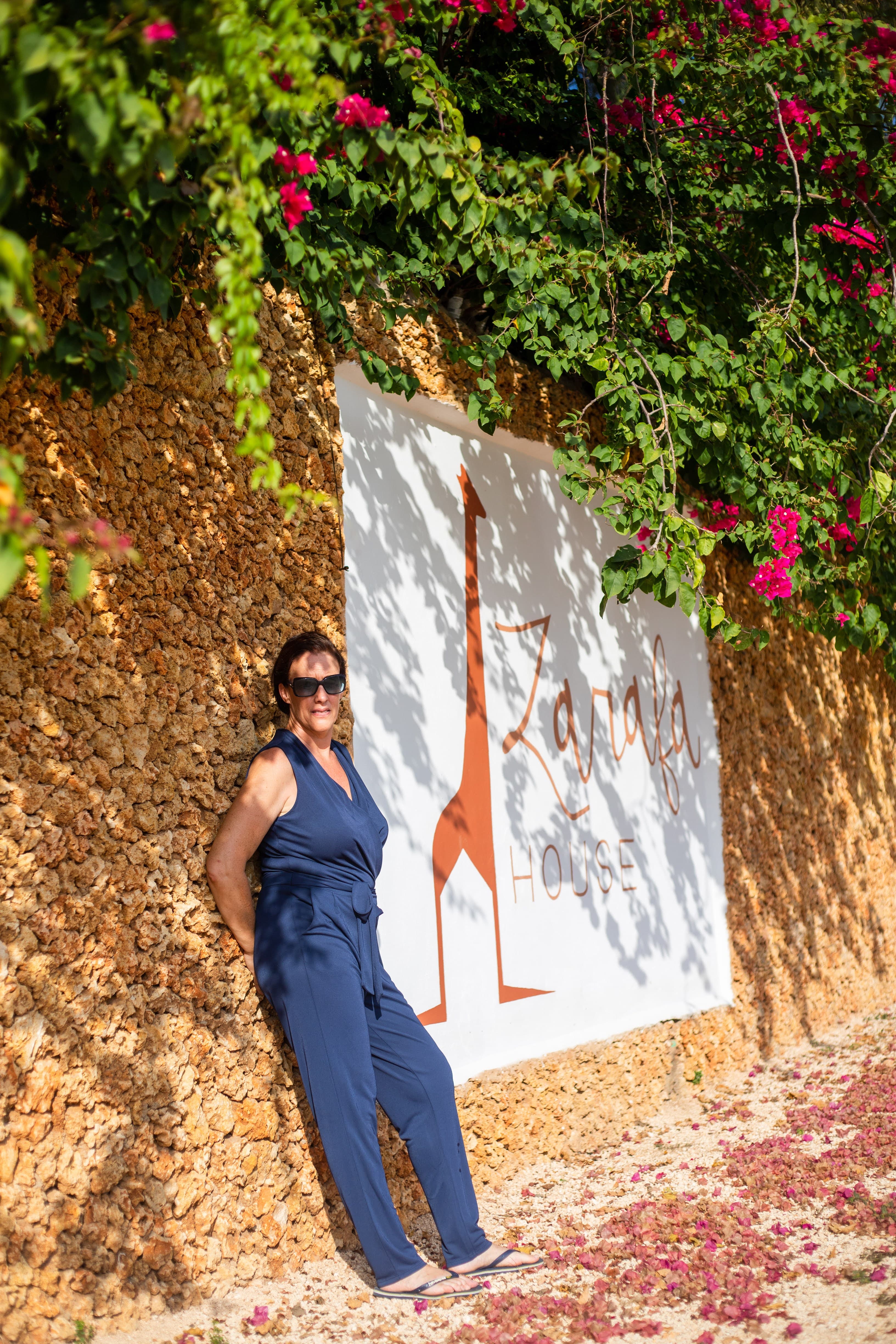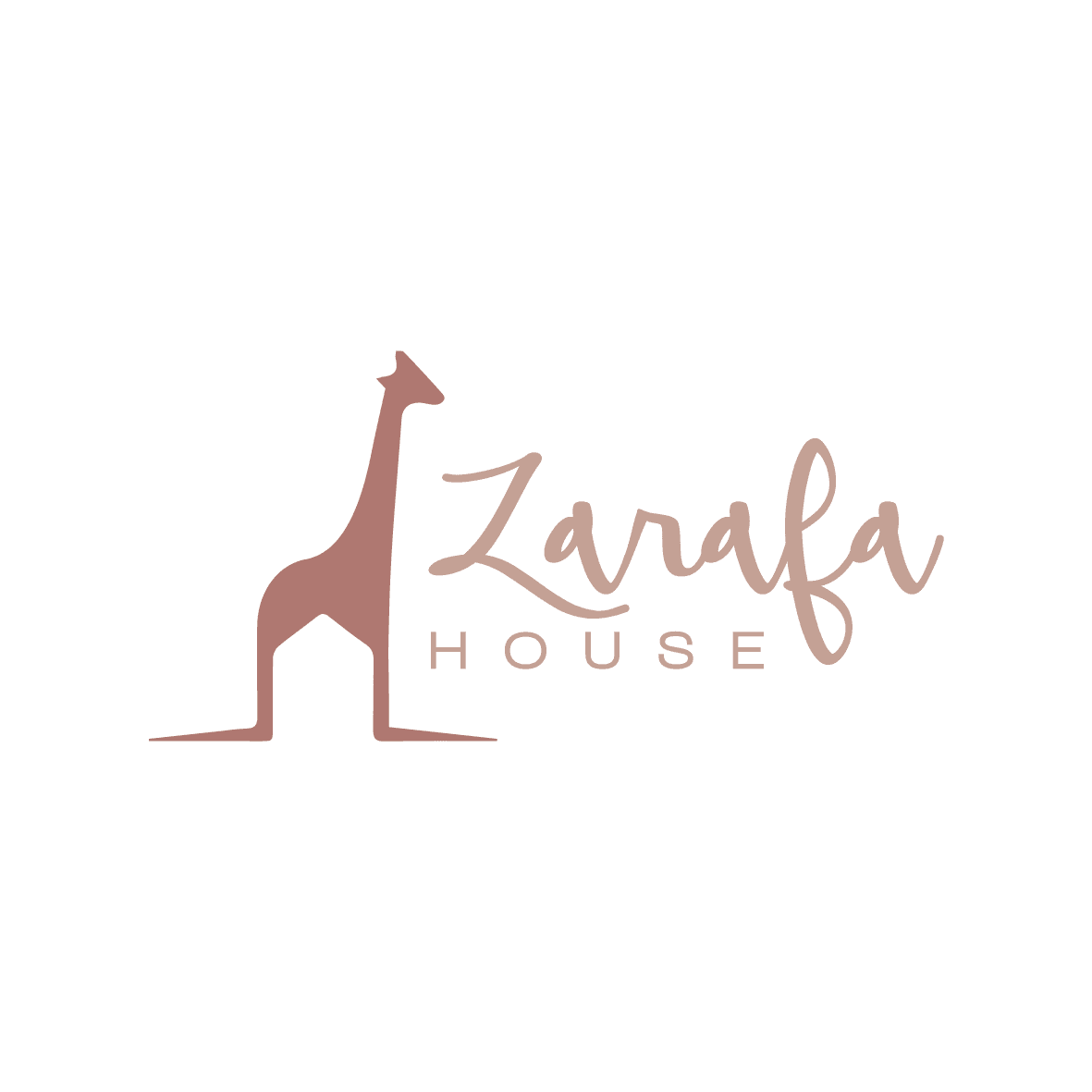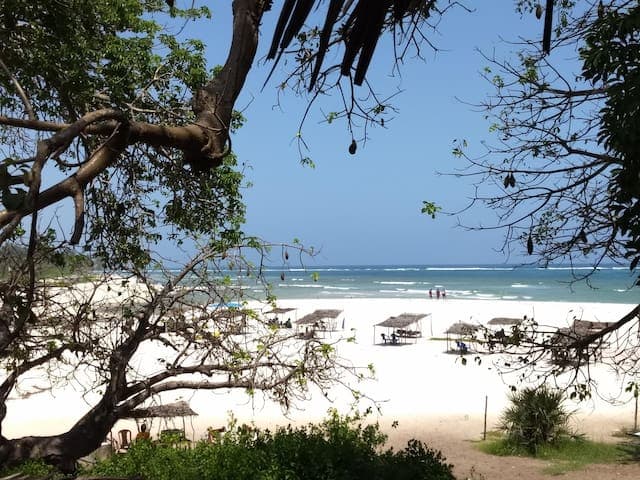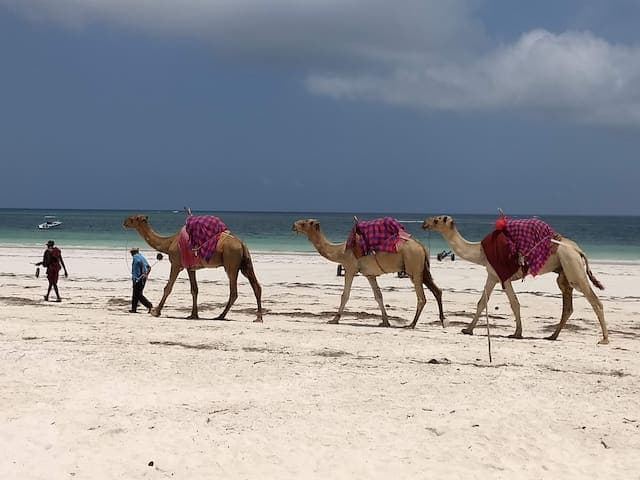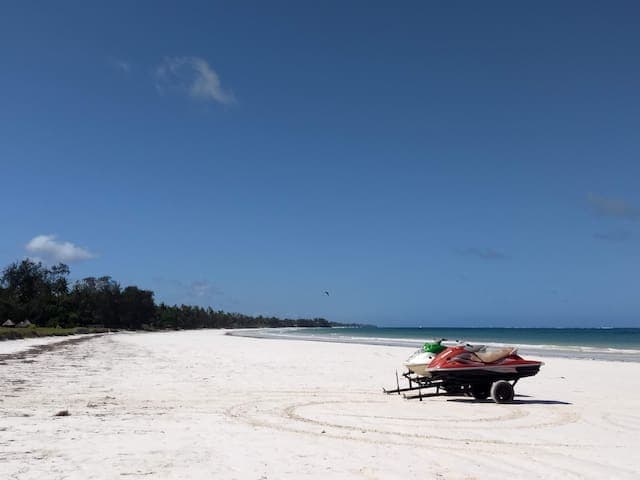 Superhost
You can trust us to provide the best experience during your stay!
The Property
Zarafa House offers 4 comfortable spacious rooms with en-suite bathrooms, which are decorated with typical details from the Kenyan coastal region.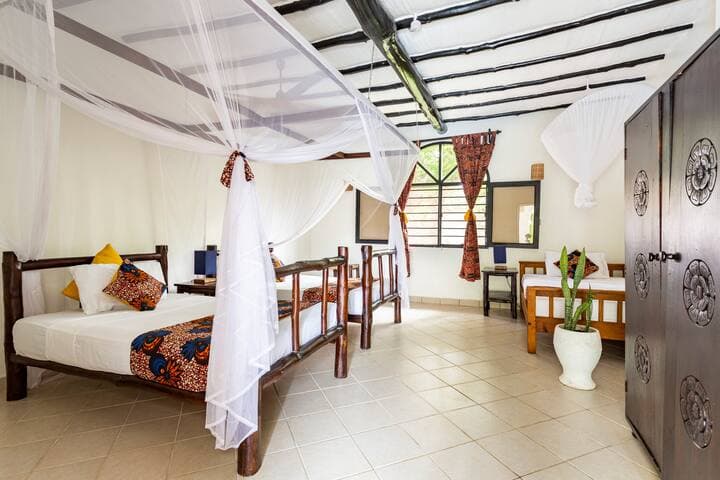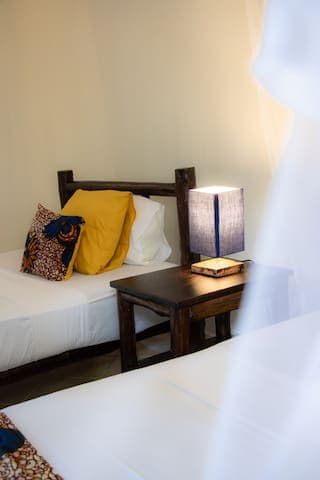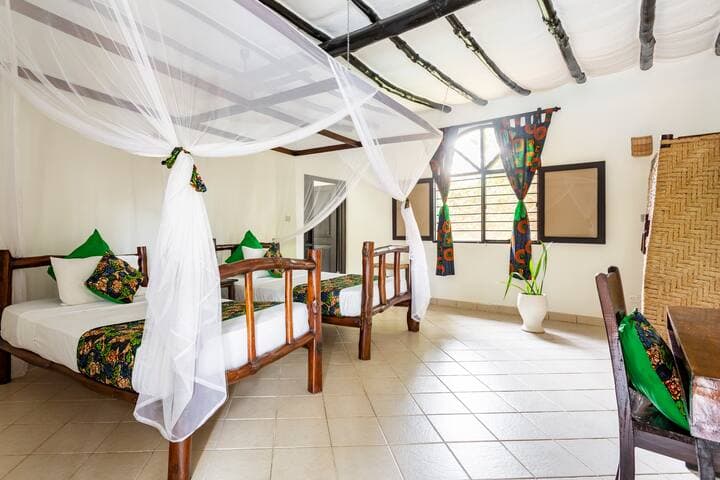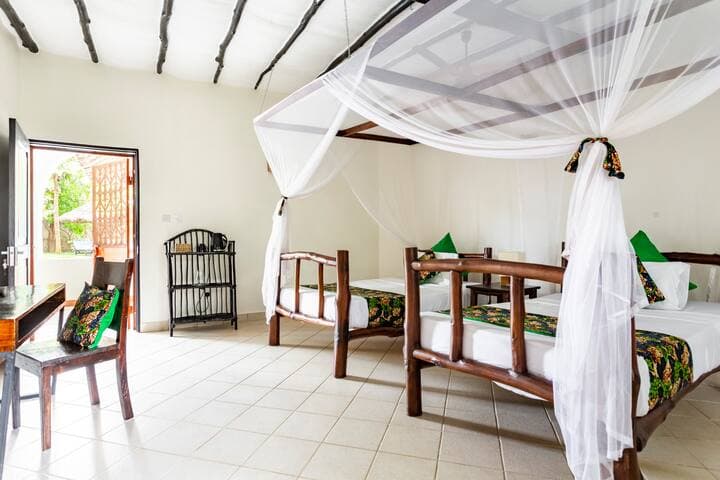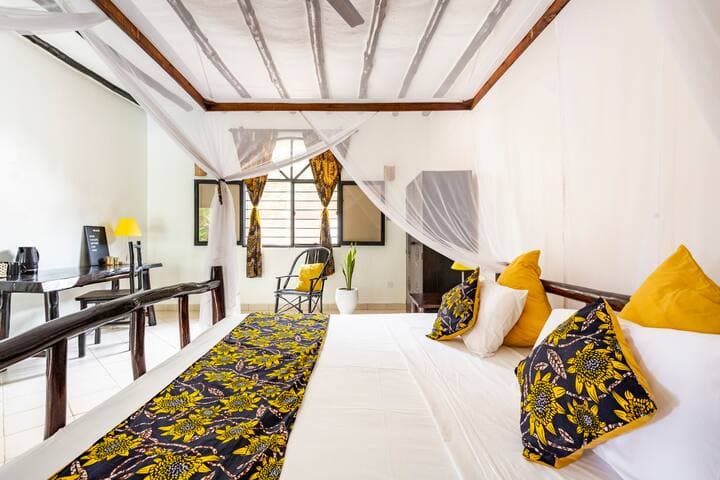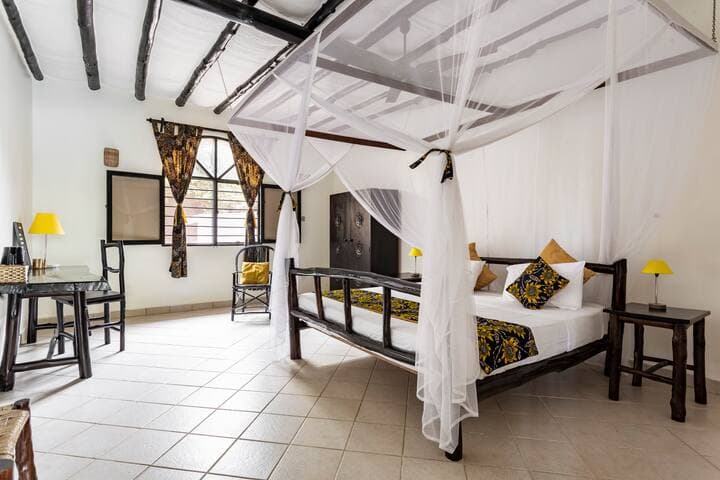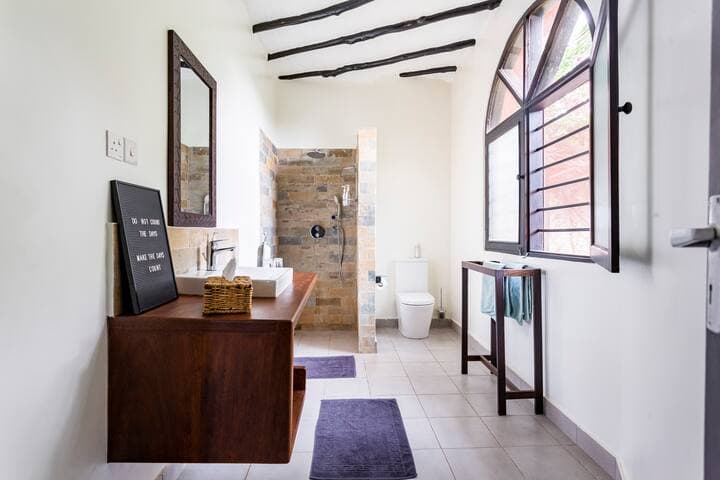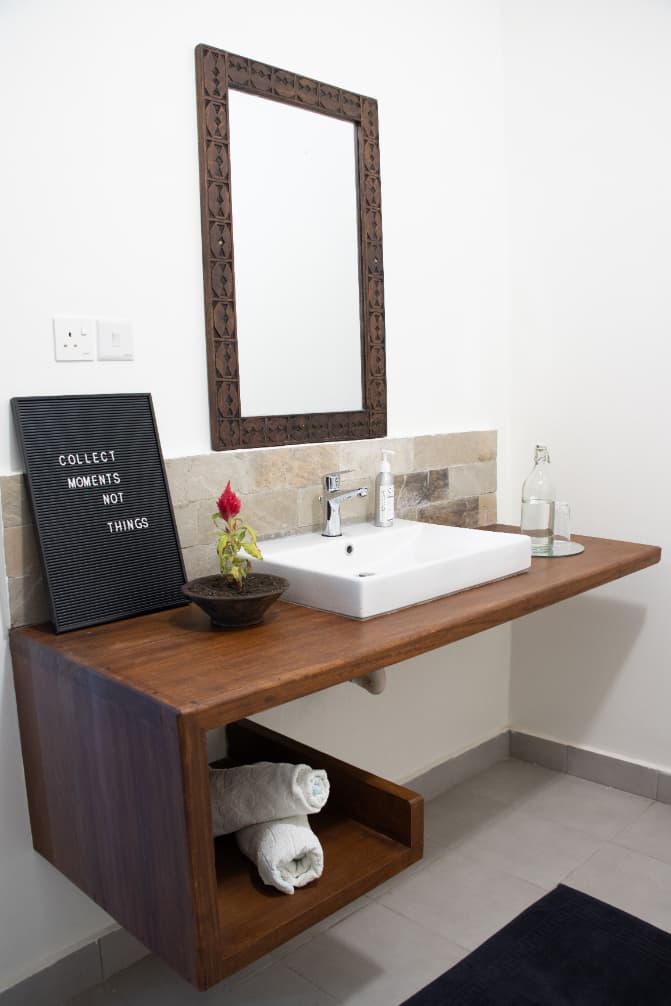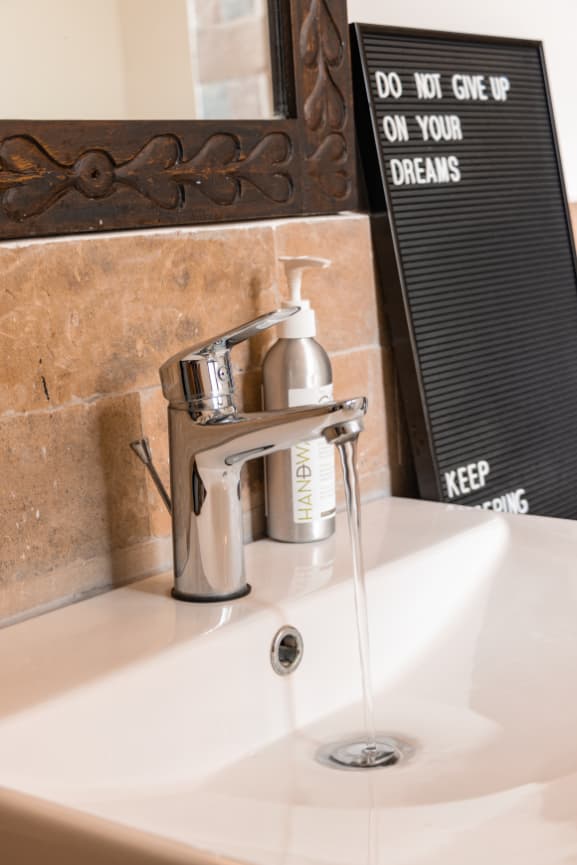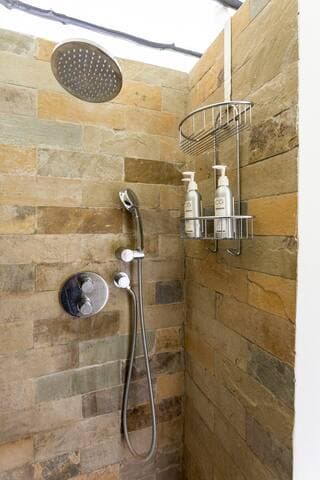 Zarafa House - Entire villa
4 Bedrooms with private pool and private chef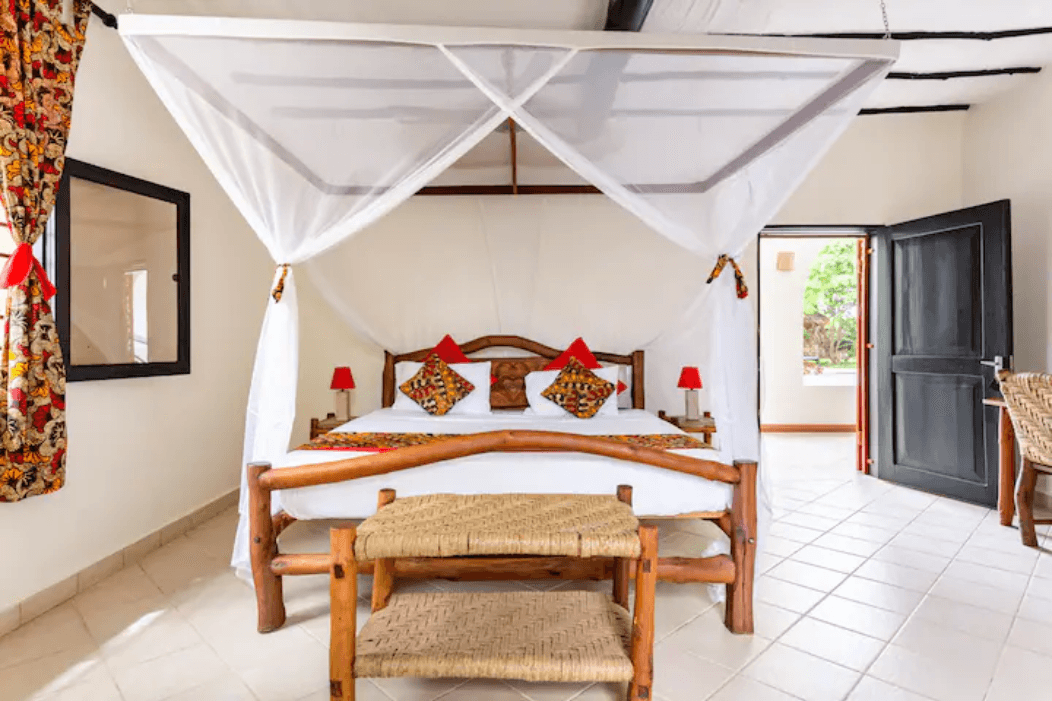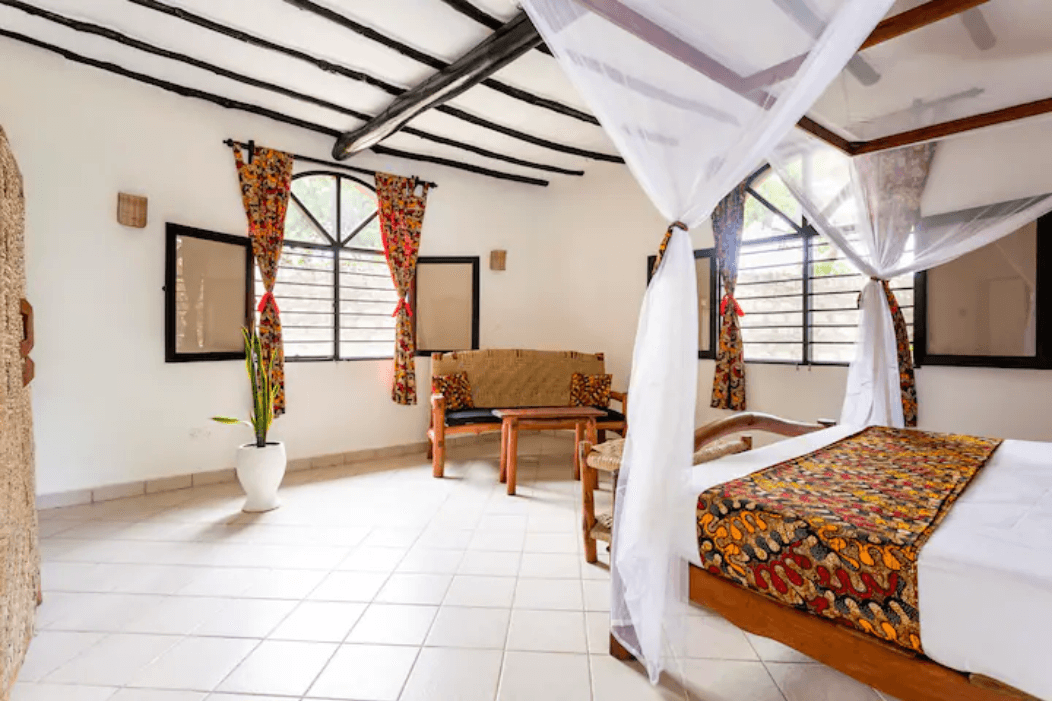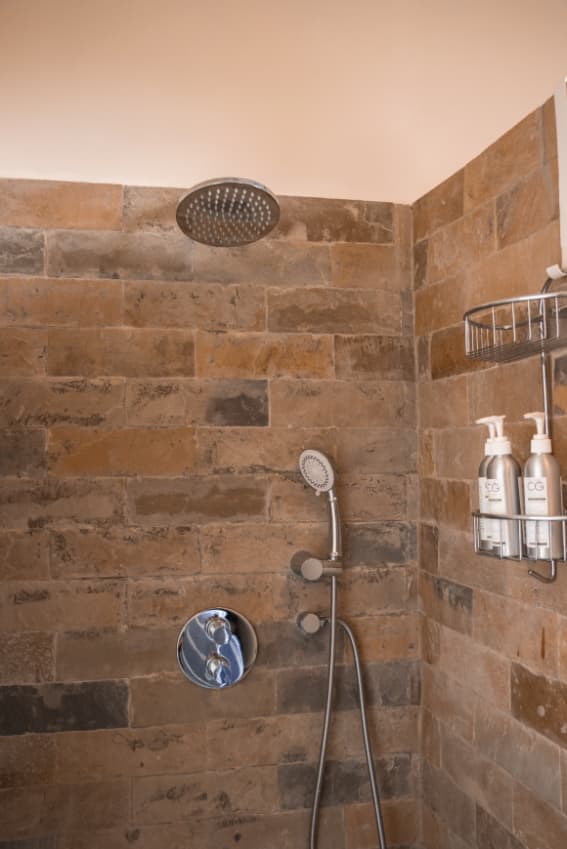 Zarafa House - Mahaba
1 Double Bed in B&B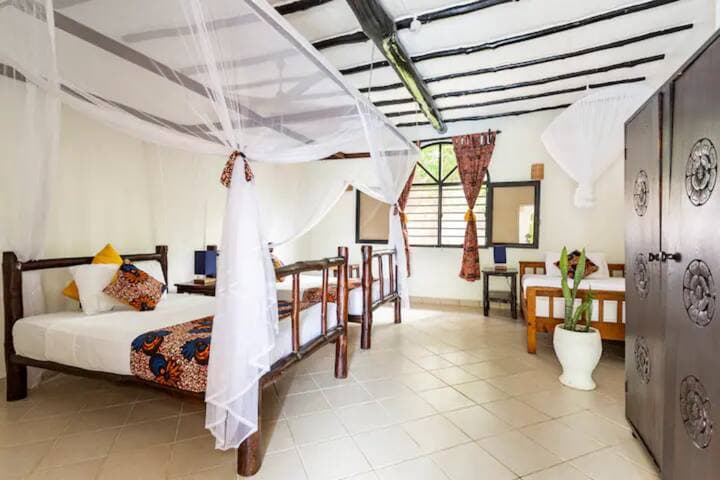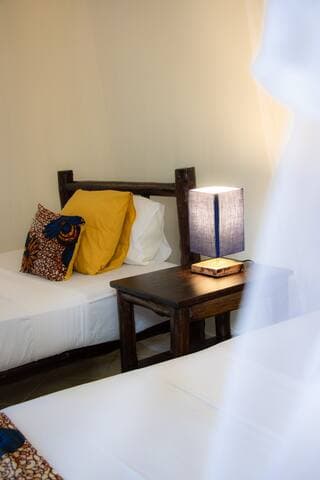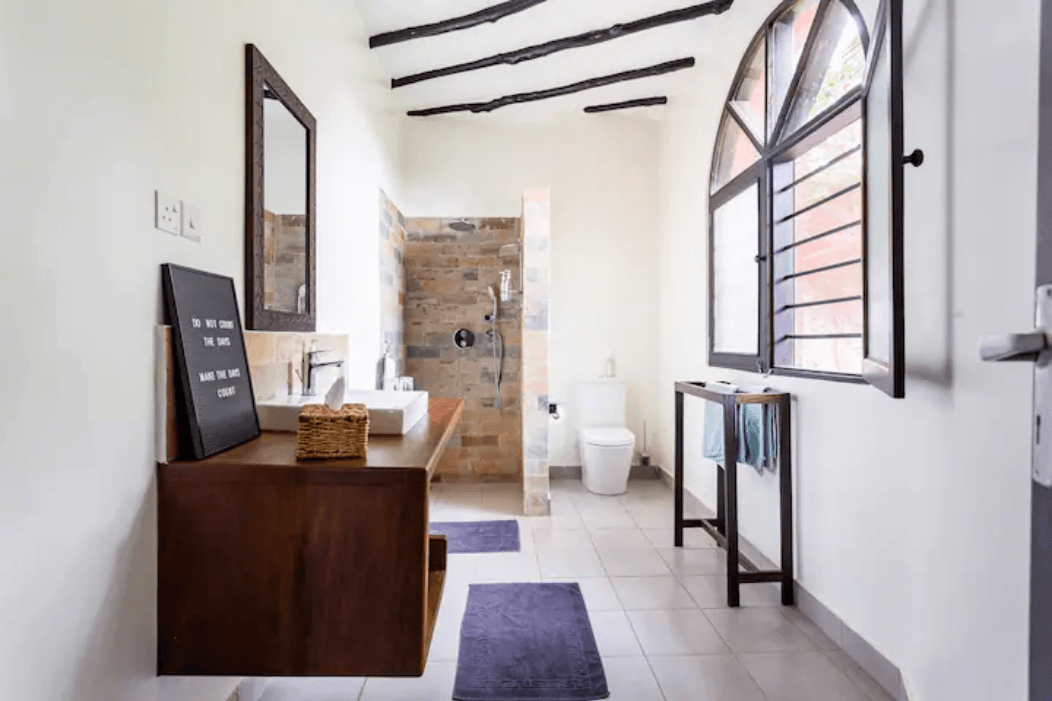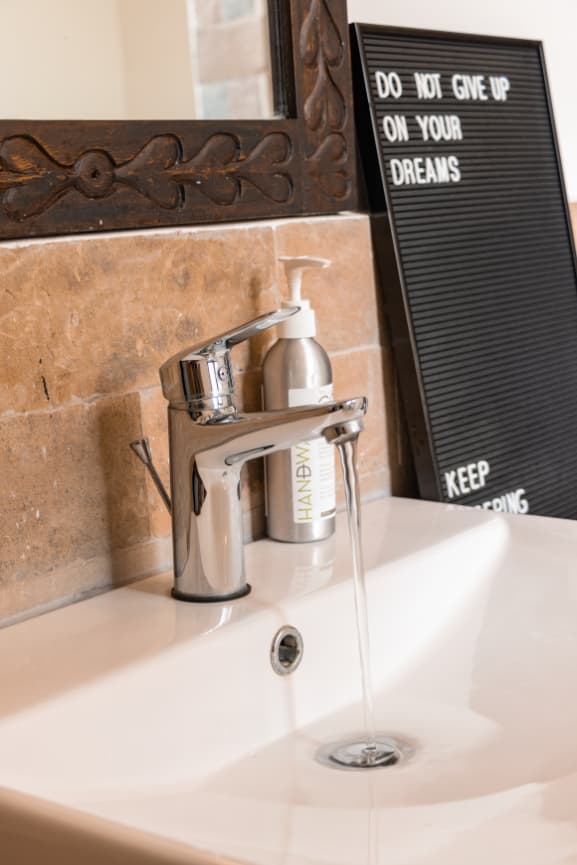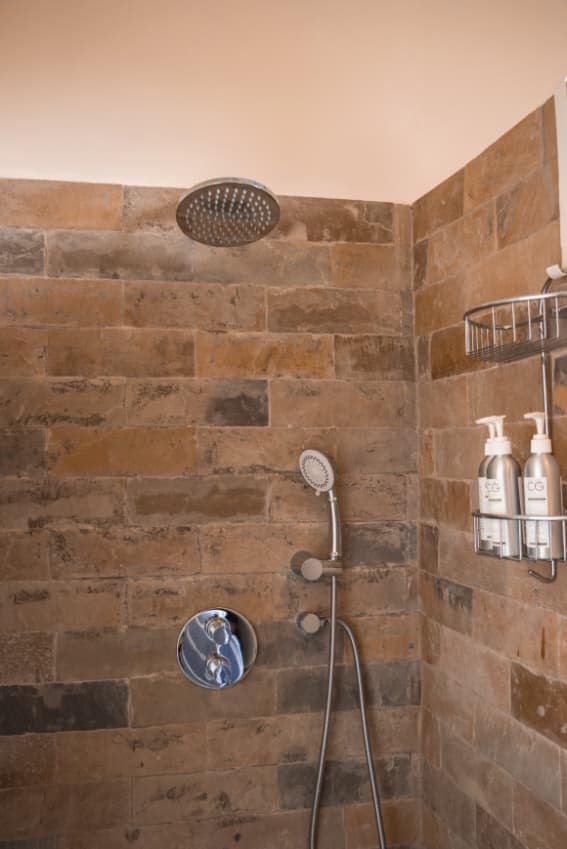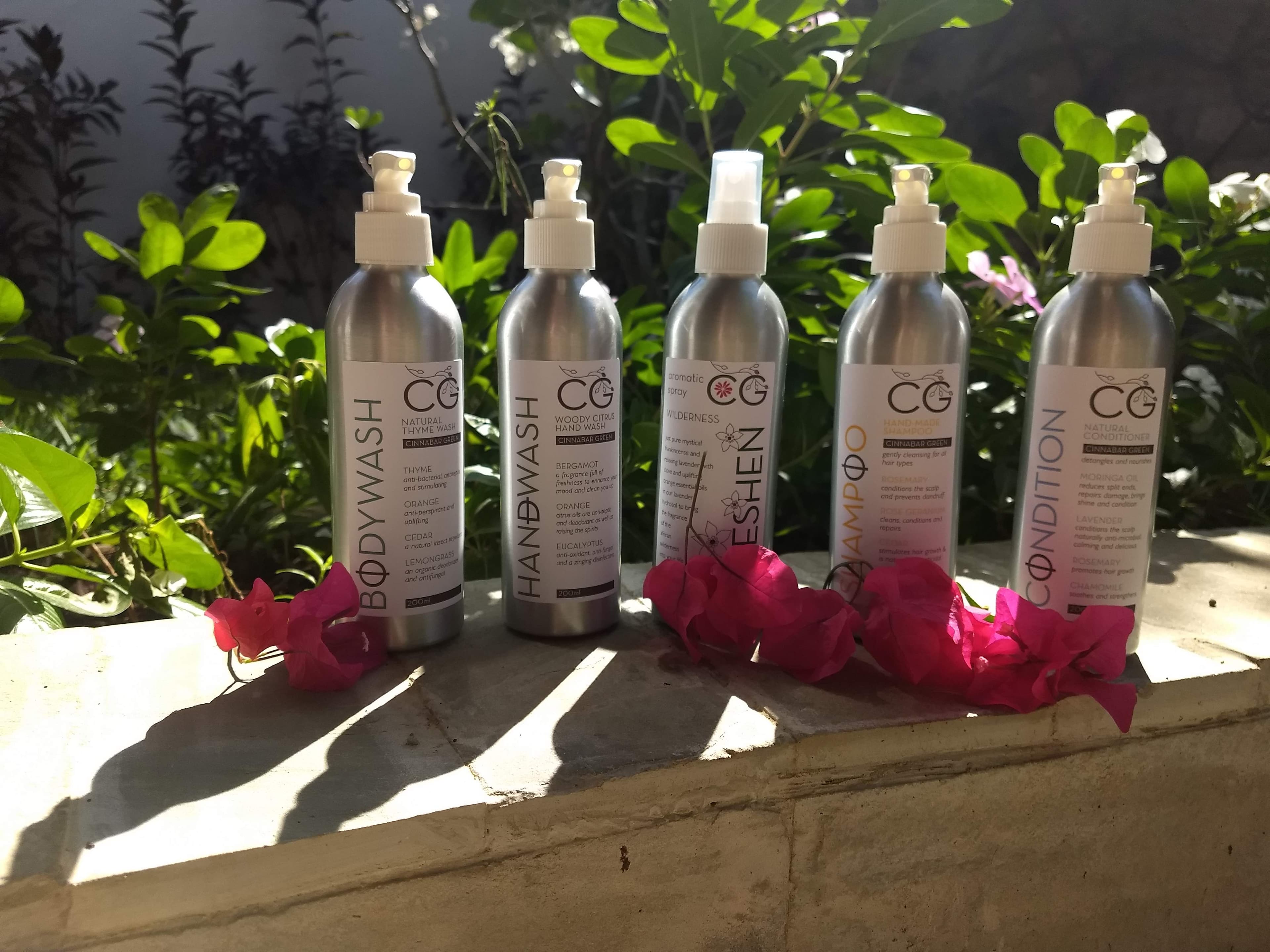 Zarafa House - Bahati
3 Single Beds in B&B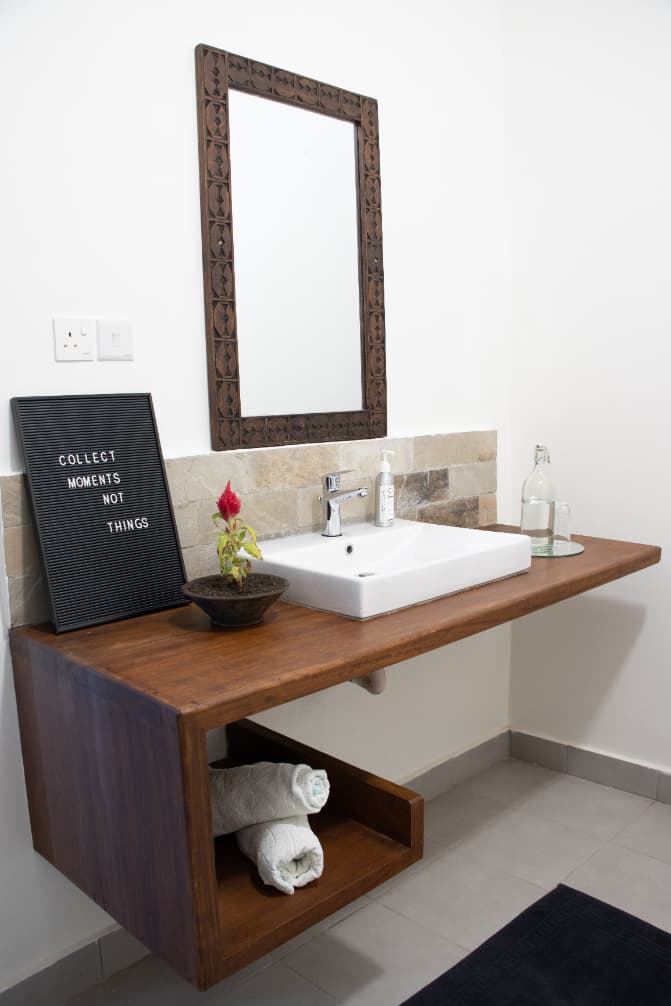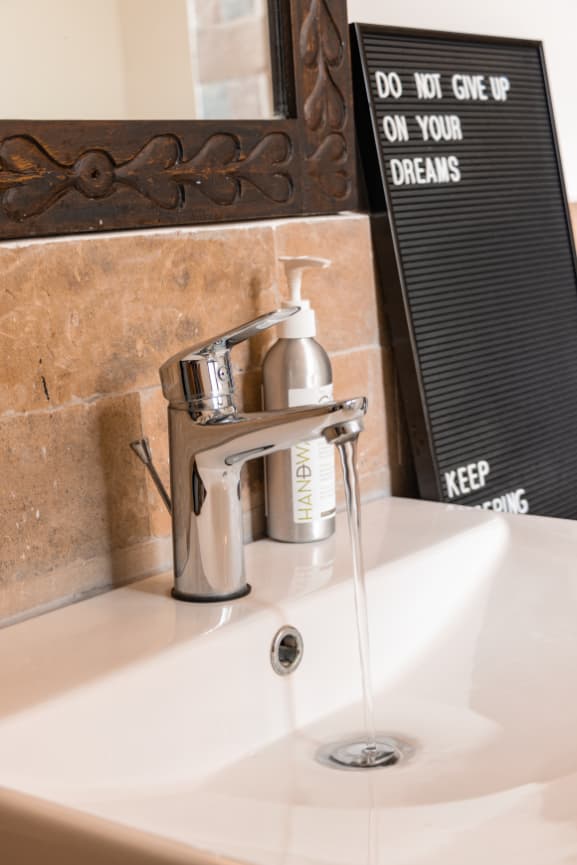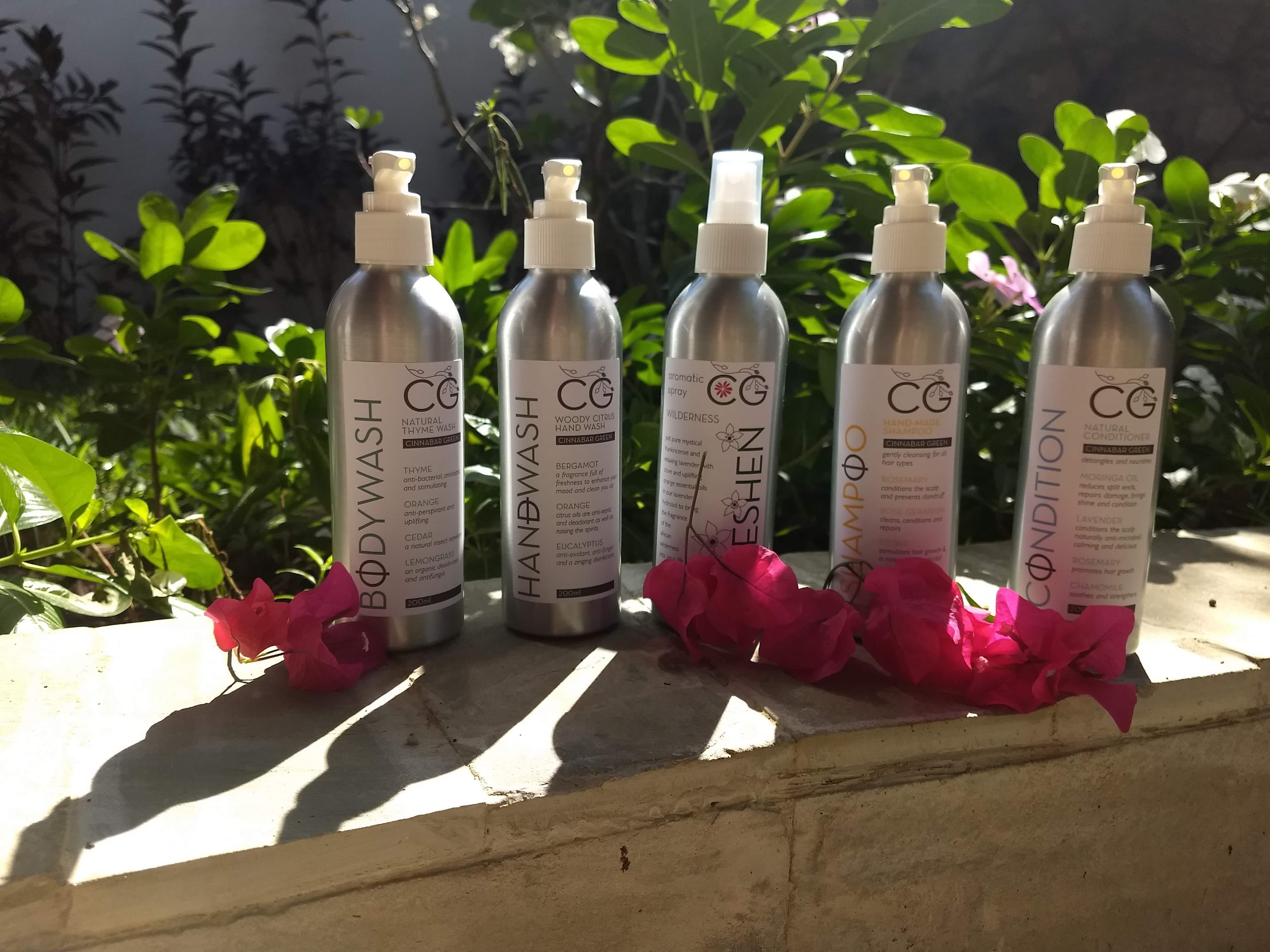 Zarafa House - Amani
2 Single Beds in B&B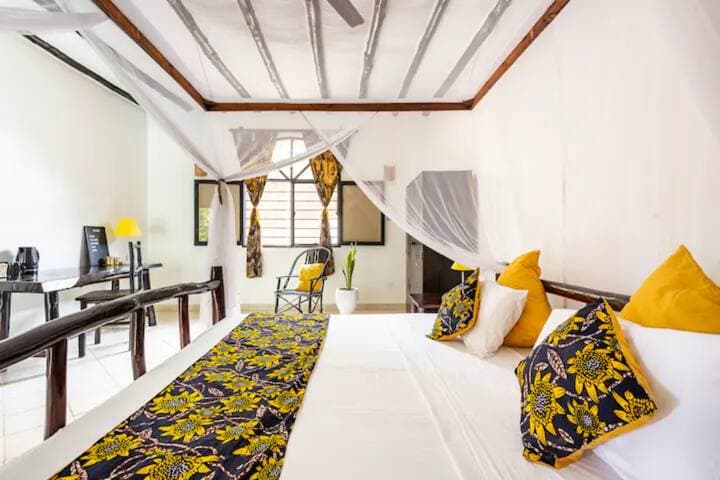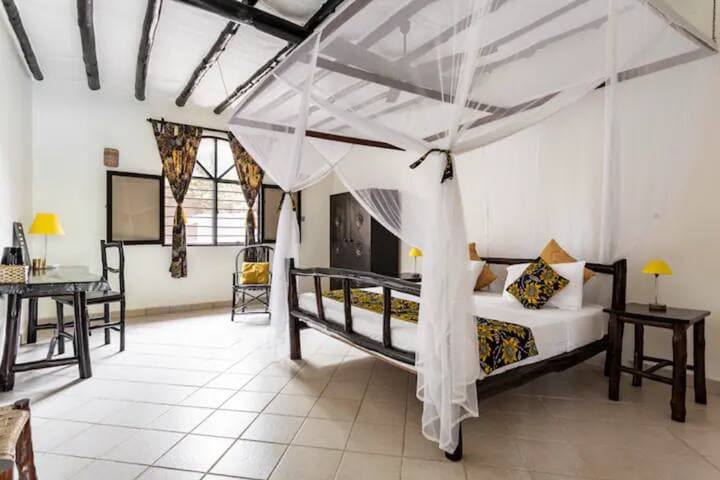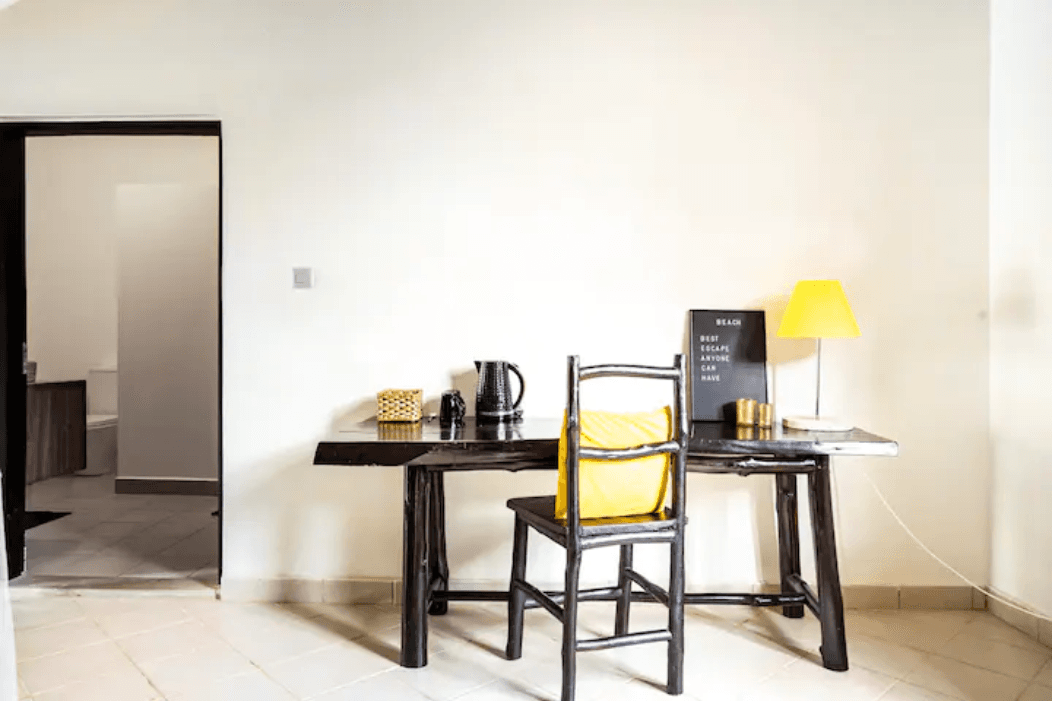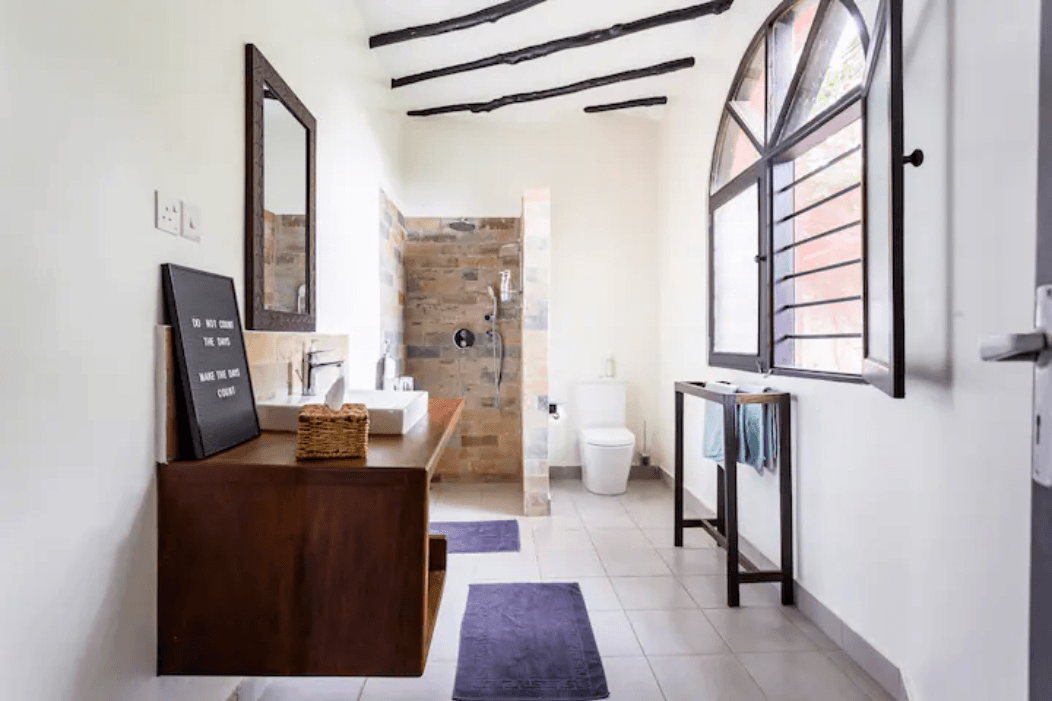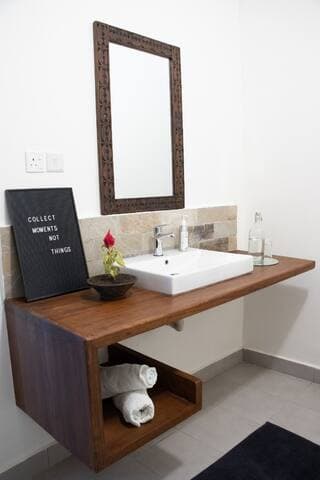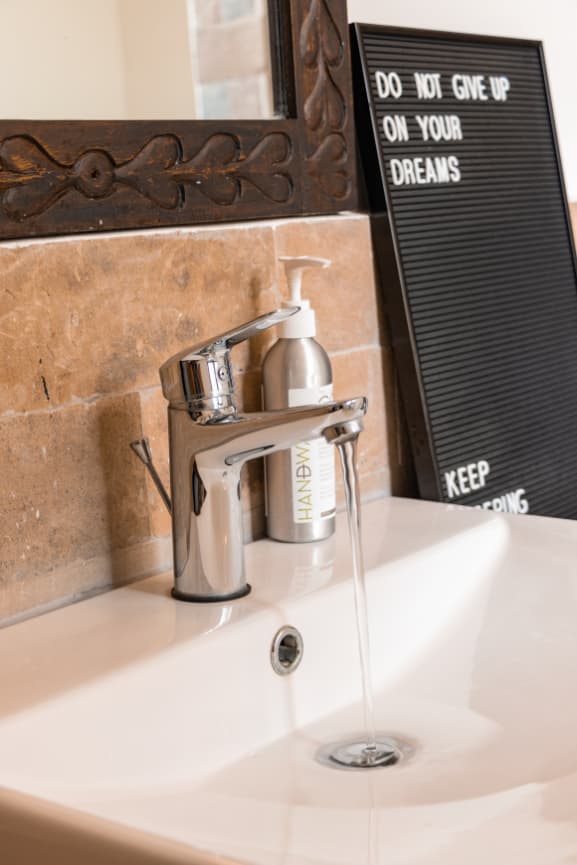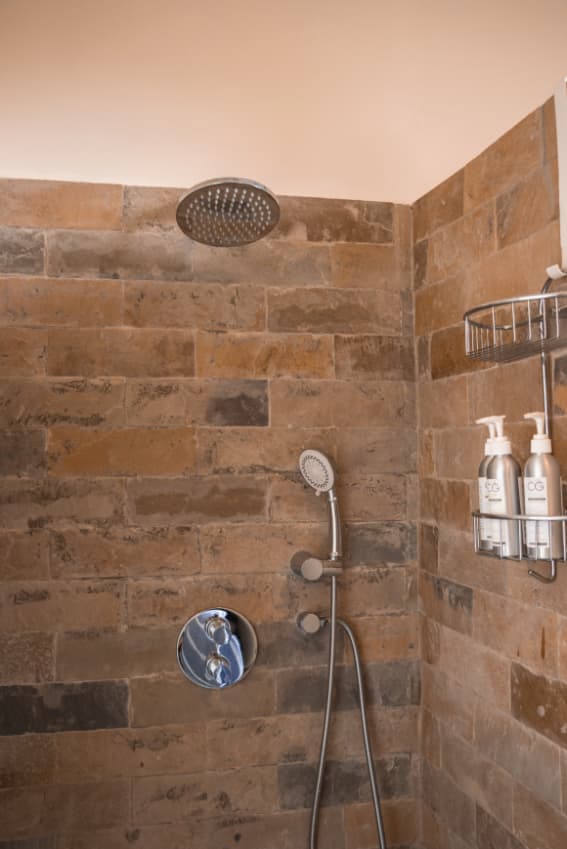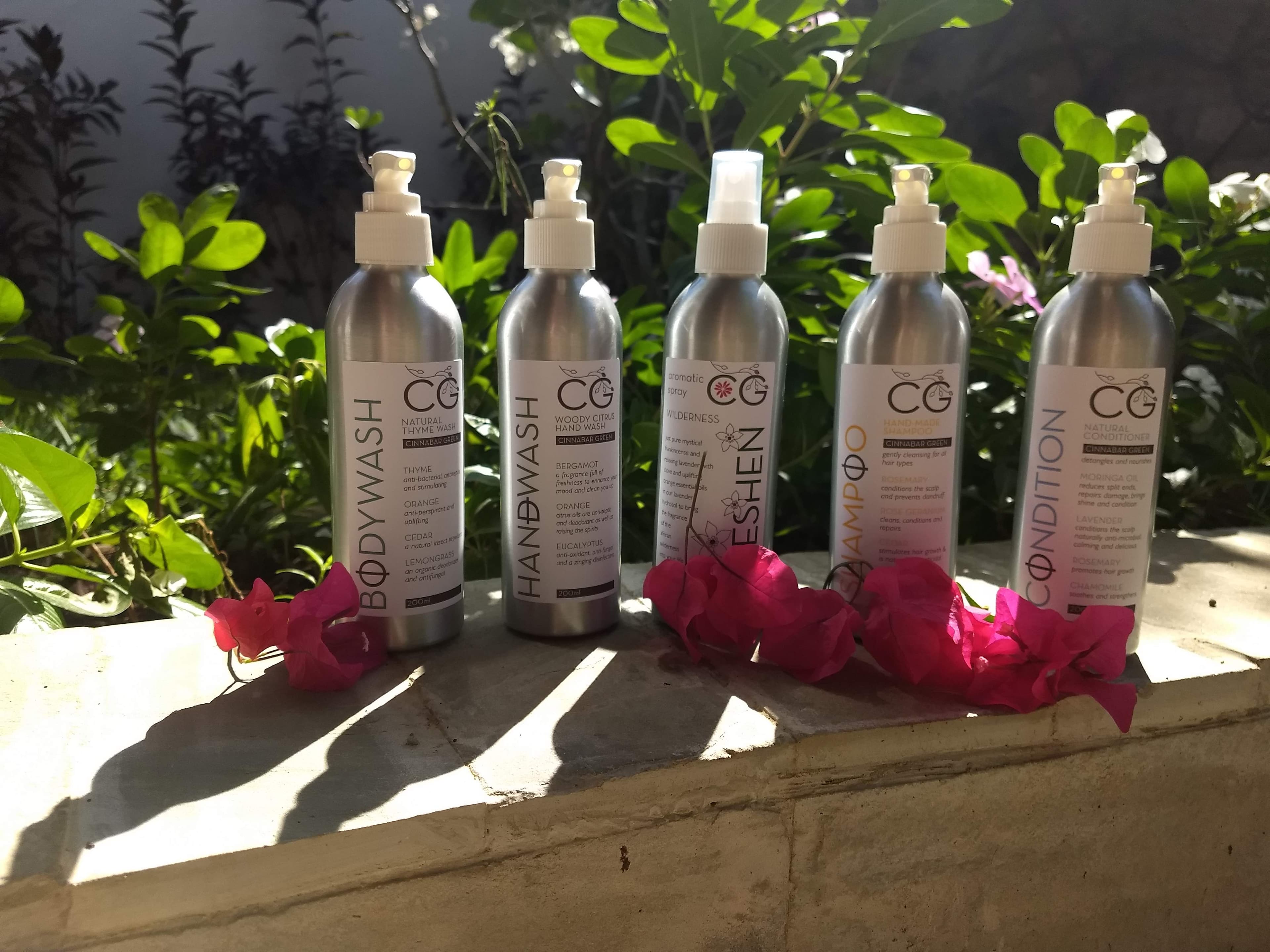 Zarafa House - Furaha
1 Double Bed in B&B
Food scene
There's something for every taste!
In house dining
On demand, we prepare lunch and/or dinner at an extra charge. We aim to create healthy dishes with locally sourced and produced ingredients.
Ali Barbour's Cave Restaurant
A magical fine dining experience beneath the stars.
Asha Bistro
Beachfront restaurant distinguished by the variety of its cuisine including "all you can eat" BBQ on Friday evenings.
Pallet Cafe Diani Beach
Laid-back beach cafe supporting hearing-impaired people.
Sightseeing
Plenty to explore and experience!
Road or air safari
Make your holiday even more magical and combine your beach holiday with a trip into the interior to enjoy some of Kenya's world-famous wildlife.
Kisite-Mpunguti Marine Park
Sail across the ocean, snorkel around coral reefs and be amazed at the sight of dolphins as they swim by.
Water sports
From stand-up paddleboarding and kayaking to deep sea fishing and more, there's an ocean-bound activity to suit the whole family.
Wellness
Book a yoga session or pamper yourself with a massage, manicure or pedicure.
Frequently asked questions
Do you have air-conditioning?
Edit the map block to show location